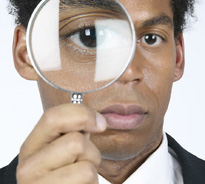 Blog posts and videos about my failures and successes tend to go over very well on this blog.  They make great lessons and inspire.
But enough about me and my stories for the moment.  I'd like to feature someone else for a change.
I want to give you the opportunity to become a case study and I will feature your story here on this blog.  I will create a screen recording video that shows your site while I narrate your story.
The video will also be uploaded to my YouTube channel that has over 30,000 subscribers.
Of course, I cannot feature everyone who submits an entry, and I will be pretty selective about which sites I chose.  The point is to teach others so I'm looking for people who are having measurable success and don't mind pointing out specific techniques that don't work and ones that are currently working now.
Requirements and Questions
The only requirement is that your Alexa rank has to be at least 600,000 or less.  I realize Alexa is not the best tool for measuring a site's traffic or success, but it still gives you a general idea about a site's popularity.
If you are interested in being featured here, all you have to do is email me answers to the following questions.  Please use Case Study as the subject.
1)  What is your site/domain?
2)  How many page views does your site receive per month?
3)  How long did it take you to reach that traffic level?
4)  List and explain at least three techniques you used when you first launched your site that you no longer use because you found them to be ineffective.
5)  List and explain at least three of your most effective traffic building techniques.
6)  How did you come up with the topic of your website?
7)  What specific advice would you give someone who is struggling to build traffic and make money?
It's All in the Details!
If you'd like to provide more information such as your income and more specifics about your successes and failures, that will increase your chances of getting featured.
The more detailed you are, the better.  For example, if one of your answers to question #5 is "I use video", please explain your answer thoroughly by detailing how you use video on your site and the results achieved.
I'm looking for fresh, unique answers.  Everyone knows basic marketing techniques like SEO and social networking help bring traffic.  But if you ran a contest that helped boost site activity, or you've created a game or applet that has lowered your bounce rate, these are the kinds of examples I'm looking for.
Please provide specific examples and illustrate what is working for you.
Remember, I will be checking the Alexa rank of every site submitted and if your site doesn't meet the requirement, it will not be considered.  You also must answer all the above questions.
I realize some of you may not want to give away such information because of competition, and that's understandable. However, I know some will feel it's worth it for the added exposure on this blog and YouTube.  So I look forward to seeing the entries!