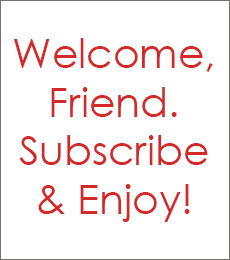 Hey friend, thanks for visiting!

My name is Lisa Irby and I'm so glad you're here because I want to put you on the path to success.
I'm not rich, but I make a very comfortable, honest living online doing one very simple thing…
I teach people what I know and make money from affiliations of products related to my information, ads/sponsors and selling how-to products on various topics.
You can learn more about how I diversify my income in this podcast. Also, don't forget to check out 21 things that people DON'T tell you about earning online.
You can also bookmark this page because it shows an updated list of all my posts about making money with a website.
The Concept is Simple
The biggest misconception that exists regarding making money online is that you have to buy into some "cash system" or become the next big phenom like Facebook.
That couldn't be further from the truth.
Even though making money on the Internet is hard work, the concept is super simple…
Find something you know a lot about — preferably something you are passionate about (hobby, information, skill, etc.) and target people who know less than you.  Teach them what you know and sell products that compliment or expand upon your content.
This has been the foundation of my Internet success for years and as long as people go online to look for information, it's one of the best ways to make money online today. Just make sure you understand these often unspoken facts.
If you want a very in-depth video overview that shows how to start and provides tips for creating and marketing your website, click here.
If you'd rather read, I've also created a page with all the basics for creating a niche site with WordPress.
Here's How I Can Help You
First, make sure you subscribe to this blog.  Learn about my blog's subscription options here.
I update this site almost every Monday so that's the best way to stay up on my latest free tips related to marketing and making money online.
If you're new to website creation and want to learn how to create the right kind of website for your needs, start with my static website.  That's the best place to find tips and tutorials on how to create a website.
This blog is mainly for marketing and money making tips for existing site owners.
WordPress Tutorial for Beginners
If you're new to WordPress, check out my WP Starter Guide.
It's the perfect beginner e-course for people just getting started with the popular CMS (Content Management System).
The guide assumes you have very little knowledge of WordPress and making money online, so it will give you the confidence and knowledge to get started.
You will learn how to…
Use the Google AdWords Keyword Tool to research a niche
Take advantage of the WordPress menus to create the ideal site navigation
Develop a better layout to make sure your visitors don't get lost
How to install Google AdSense ads on your site
Edit the stylesheet to make basic changes to your design
Download the WP Starter Guide today!
Interested in Creating a Niche Website?
If you want to create a website and make money with content/niche websites as I have over the years, consider downloading my book, Niche Website Success.
It's a very practical guide for the absolute beginner who wants to learn how to make money with a content website.
If you are new to affiliate marketing and the whole concept of making money online, this book will provide great insight and guidance.
This is not a get-rich-quick system or solution.  It's a sensible guide with a workbook that will show you how to begin and ensure you are focusing on the most important steps along the way.
There's a lot of noise out here and it's easy to get sidetracked or lose focus.  Niche Website Success will keep you from feeling overwhelmed and provide the encouragement and advice you need to succeed.
Looking for a Better WordPress Theme?
Look no further!  The Genesis framework is one of the most popular premium themes for several reasons…
Many child themes (layouts) to choose from
All themes are clean, fresh and professional
Great support and guidance (free ebook) for editing your design
Lots of built-in widgets
Clean, optimized code
For years I hopped from theme to theme, but I recently settled in on StudioPress Genesis Themes for all my WordPress sites. So far, no regrets!
This site uses The StudioPress Prose Theme (affiliate link).  I love it because it's mobile responsive and there are a lot of customization options — great for WordPress beginners.
Check out this video that shows you how to customize their themes with ease!