It's time for another review!
This time I chose WebNoobie.com – a site that offers a variety of video tutorials on PhotoShop, DreamWeaver and Flash.  To watch the review, simply click the image below or this link.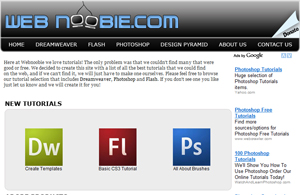 If you would like your site reviewed by me, learn how to submit a request.