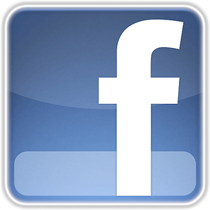 I received a message from a new "friend" on Facebook.  Right after I accepted him as a friend, he sent me a message asking me why I don't upload more pictures to my Facebook page.
Actually, I do.  But only my real-life friends and family can see them.  "Friends" who know me from my websites go into a special friend list I've created that only allows them to see my basic profile info.  My fan page is for business and I keep my main profile for friends and family.
First of all, I don't post a lot of things to my personal FB profile page.  However when I do share a picture or video, I don't necessarily want it to be so readily accessible to all my online followers.
Of course, this doesn't guarantee info can't be found, but I'm not posting anything that I wouldn't be OK with if it happened to leak out.  My philosophy is always, "If you don't want it to be found, don't post it!"
I wish Facebook would allow us to add a message next to our names/profile in their search results so we can redirect people to our business/fan pages.  I know a lot of marketers who separate business and personal profiles on Facebook, so I'm sure many would find this useful.
I used to respond to the friend requests with a message directing them to my fan page, but that just became too time consuming. So I just accept them and file them into my "Limited Friend" list.
Update!! Did you know you can link your fan page to the header of your personal profile?  So when your fans find you in FB search, they can see the link to your fan page.
Nothing is 100% Private Anymore
Privacy-controlled friend lists or not, I realize nothing is completely private online.  Even if you don't have a personal FaceBook account, another friend who uses FB with an "open profile" could tag your name in a picture they took and share your photo with anyone.
Nevertheless, I like having the two accounts because it does help you maintain some level of privacy.  As your website following grows, you'll encounter people who want to "friend" you just to pry into your personal life.
I could write a book about some of the e-mails I receive from overzealous fans who freely send me all (and I do mean ALL) their personal contact information or make some of the oddest requests that have nothing to do with my websites.   Most people are harmless, but you can never be too careful these days.
What about you?  Do you mix business with personal on Facebook?  Do you create limited-access friend lists? What has your experience been like?