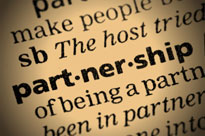 On December 1, 2009 the Federal Trade Commission (FTC) clarified and updated their guidelines regarding deceptive advertising.
For all the official details, read the FTC documentation and head over to the FTC website to watch their videos.
You should know that the FTC Act is not new. In summary, it prohibits deceptive, misleading and unfair acts in commerce.  These guidelines have already been in effect for offline advertising, and even for some areas of the online world (e-mail/spam, etc.)
As Rich Cleland of the FTC states in this interview, The December 1st update is just an interpretation/clarification of the Act for bloggers, affiliates and other online marketers. It is not a new regulation.
Confusion Among Affiliates
What's frustrating for many affiliates is there are no specific guidelines for how every affiliate site/blog should handle this. Is a blanket disclosure statement enough or should you add a disclosure statement to every link?
While some guidelines are still a bit vague, the example presented in the audio clip seems to suggest that a blanket disclosure will be enough for many sites, but others may need more.
According to the FTC, "The disclosure should be clear, conspicuous and aiming to "alert the reader" that there is a "connection between the endorser and the seller."  I also found great disclosure advice on Geno Prussakov's affiliate marketing blog.
My personal opinion is that the FTC will mainly go after the giants and malicious sites that have clearly crossed the line of deception, but that doesn't mean they won't punish smaller affiliates and turn them into examples.
There's also been confusion over who these guidelines are for. The FTC website seems to focus on bloggers and not website owners. But remember, the guidelines have been updated to include bloggers, social media participants, etc.
So please don't assume you don't have to comply if you do not own a blog. Website owners, e-mail marketers, etc. should be disclosing as well.
So What Should You Do?
The first thing you should do is read the FTC documentation.  I know it's a lot of legal jargon that can get monotonous, but the bottom line is, if you are getting compensated for your recommendations (i.e. through affiliate marketing), you should be disclosing your affiliations… period.
How detailed and specific you need to be will vary from site to site. Yes, the guidelines are not incredibly specific. So in many cases you will have to use your best judgment and common sense.
Also make sure you listen to Jim Edward's interview with Rich Cleland of the FTC.  It's always good to go straight to the source when it comes to things like this.
And lastly, one thing's almost certain…
You won't be penalized for over disclosure. So when in doubt, disclose as much as you can where you feel it's necessary.
Start with a blanket disclosure statement.  See the one I created for this blog and go from there.   Don't just copy my statement.  I think you will benefit from developing your own unique message that's relevant for your own site and voice.
My Apologies
I wanted to write about the FTC guidelines much sooner, but as many of you know, I've been taking some much needed time off due to my RSI injury that I blogged about a few weeks ago.  I'm recovering slowly but surely.  Thanks to everyone for your kind messages.
I will be taking it easy for the rest of the year and hope to come back 100% next year.