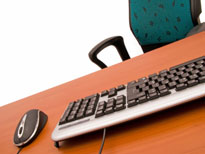 There are a lot of things that go into creating a successful affiliate marketing website…
1) You should learn enough programming to manage and maintain your own site
2) You need to hone your writing skills
3) You need a strategy for implementation and marketing
4) You have to build a brand (even if that brand is just YOU and your content)
I bet none of these items are new to you, and I'm sure you've read them all before.  [Insert Yawn Here.]
I've seen a lot of websites do all the above fairly well, yet they still fall short of success.  One reason some people never get over the hump is they forget to add the human component to their sites.
People need to know you are real and you shouldn't be afraid to be somewhat transparent.  Talk about things you've done wrong, problems you've had and how you've solved them.
Not only does this create credibility, but it shows you are human and helps people trust and relate to you more.
Some of my most popular videos on YouTube are the ones where I'm talking about mistakes I've made.
People love transparency, especially with sites on topics that often create skepticism (i.e. making money online).
Marketing is Only Part of the Story
I get lots of e-mails from people who want to know how to build a presence and get more traffic.  They are so focused on things like linking schemes, inbound links and social networking.
However, when I go to their websites, it often looks like no one's home.  There's a bunch of bland content that almost anyone could have written.  There's no personality and the content is clearly missing that human component.
Of course, being transparent and vulnerable may not work for every kind of website.  But if you are struggling with building credibility and being unique, think of ways you can add more of yourself to your own site.
For example, if your site is about dealing with depression, talk about strategies that have worked for you.  People want to know what makes you the expert on the subject.  How do you relate to what you're talking about?  Give examples.
People often ask me how I come up with ideas for my content.  The answer is simple.  A lot of my content and videos are inspired by my own experiences and lessons.  That's why it's so helpful to be actively involved and engaged with the topic of your site.
Now this doesn't mean you should become a complete narcissist and babble on and on about yourself on every page.  It just means to add your own relevant stories, personal examples, and personality into the site where appropriate.  It makes a world of difference.
Don't talk AT your visitors, talk TO them.  Trust me.  They want to know there's a real person behind the website.
Build connections.  Build trust.  Build income.