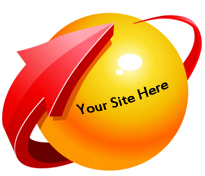 You may have noticed the new logo for 2 Create a Website.
For years I've been wanting something more than the basic, one dimensional text logo I've been using.
I just never took the time to consult with a designer.
About a month ago, I was reading Zac Johnson's blog and he mentioned LogoMyWay.com, a site that lets you hold a contest for your logo design.
I thought it was a fabulous idea.  Instead of being limited to one designer's creativity, this site allows thousands of designers from all over the world to design your logo and compete via a contest.
How It Works
First, you create a profile and describe your site, any ideas you have for your logo, and choose a contest length (in # of days).
Then you decide how much you want to award the winning design.  The minimum prize amount is $200 (with an additional 30% going to LogoMyWay for administration).
Once the contest begins, thousands of designers from all over the world submit their entries and you can begin ranking the logos.  You are free to ask the designers questions and request changes to any of the logo submissions during the contest.
LogoMyWay holds the money in escrow until the contest is over and you've chosen the winning design.  Once you select the winner, the designer emails your logo in multiple sizes and formats (including a high-quality, EPS file).
So if you want to use your logo for T-shirts, business cards, mugs, etc. you'll have several file formats to work with.
I received over 120 submissions during my 7-day contest, so it was nice to have a variety of logos to choose from.  All the designers were great about answering my questions and making any tweaks along the way.
During the first few days of the contest, I was a bit worried because I didn't see anything I liked, but as the contest got closer to the deadline, the entries got better and better.
Is LogoMyWay For You?
Of course there are cheaper ways to get a professional logo designed.  In fact, The DigitalPoint Forums provides a contest forum where you can usually get a logo designed for under $50.
Nevertheless I really love LogoMyWay's concept.  It's great if you need a professional logo and want to have a variety of design ideas and outstanding talent at your disposal.
Yes, you will be paying a premium price because of the 3rd party involved, but I didn't mind.  I went into this with very vague ideas for my logo, so it was great having a multitude of designs to pick from.
Also, since you're dealing with "strangers", the escrow method ensures you get your logo before you release the prize/payment.  In other words, you don't pay until you get your logo exactly how you want it!
Feel free to browse some of the contests that are running now to give you an idea of how the process works. Pretty neat, eh?
Now… if they only had an affiliate program. 😉