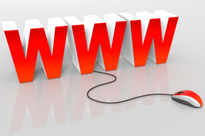 When I registered 2CreateAWebSite.com back in January, 2002, it was all about using your "important" keywords in your domain for SEO. No question.
Since createawebsite.com was already taken, I simply put the "2" in front.  At the time, it was a no-brainer — anything to get those all-important keywords in my domain.
For the first couple of years, no doubt it was helpful for SEO, but as the Net matured, it became less about the keywords in your domain and more about content and link popularity.
I'm not saying to forgo using your important keywords in your domain. They are still somewhat important. I'm just saying it is not as important to squeeze every major keyword in your domain for maximum SE traffic.
Here's an example.  Search for create a website on Google. The number one ranked site is weebly.com.  There's not a website-related keyword to be found in that domain name.
However, they are ranked #1 because they are popular and people use keywords related to creating a website to describe the site. So it earns a top ranking for that phrase even though they don't use "create a website" in the domain.
Don't Feel Too Sorry. 😉
I'm not complaining.  I've had a tremendous amount of success with my site, regardless of the name.  But if I could do it all over again…
1) I would not use a number. It confuses people. When verbally telling people my domain name, they assume it's "tocreateawebsite" and I always have to clarify it's the number 2.
(Yes, tocreateawebsite is already taken — otherwise I'd buy and redirect.)
In addition, I've caught people misspelling my domain name in their write-ups.  Some forget to add the 2 altogether.  That is one reason I wanted my new logo to emphasize the "2".
2) I would choose a shorter name. Shorter names are easier to read and remember.  Plus, you don't run into spacing issues when using it on various websites, business cards, logos, etc.
The funny thing is, people register similar variations of my name (with the "2", same keywords, etc.) because they assume that is the key to my traffic.  Once upon a time it was, but these days it's more about content and quality inbound links.
Yes, having your important keywords may help with SEO, but only to a point.  I don't think it's worth making your domain name awkwardly long just to get all your important keywords in it.
If you become popular in your niche, you can still earn top rankings for important keywords.  Search engines see the big picture, which means they factor in your content and inbound links too.  Gone are the days where the domain matters most.
How about you?  Do you regret anything about your domain name? Would you do anything differently today?