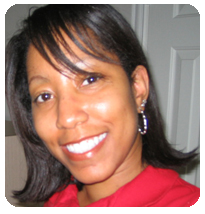 Your avatar.
It's the little square that appears next to your tweets, FaceBook posts, etc.  It's your identification for social media online.
Someone recently asked me why I never change mine.
I simply replied…
It's part of my brand.
For the most part, I use the same icon for 2 Create a Website everywhere.  (There are a few exceptions.)
It's recognizable and my followers have become familiar with it.  I also prefer to use a photo because I believe it is more personal.  But I certainly understand why you may choose a logo instead (brand awareness).
Changing Faces
I follow people on Twitter who change their avatars multiple times per month, and there have been many times I didn't realize who they were until many tweets later.
This happened with someone I follow very closely.  I unintentionally bypassed their tweets because I didn't recognize the avatar.
I know what you're thinking…  Content sells, not avatars.  So why does it matter what picture is displayed?
Here's the deal.  Most people follow hundreds (or even thousands) of people these days, and can't effectively read every update.  But many have their favorites.
No matter how many people they follow, they will always take time to read the updates from their favorite people.  So as they are scanning, they tend to zero in on these people, and a recognizable avatar assists with that process.
Of course, content is the most important thing, but don't underestimate the importance of that little square.
A familiar picture helps people quickly recognize you as they scan through the numerous updates of people they subscribe to/follow.  You don't want to get skipped by your loyal followers because you change your picture every other day.
If you're using social media for personal reasons, then these rules don't necessarily apply.  In fact, switching up your photo is often a means of self expression.  But for business, I think it's important to consider familiarity, brand awareness and consistency.
I'm not saying never switch your avatar.  A change in scenery is nice every now and then — especially if you're just changing to another photo where people can still recognize you.
However, random avatar changes (from cars to dogs to sunglasses, etc.) every week might be a bit much.  Just remember the role that small icon plays when it comes to recognition and branding.
What do you think?  Do you change your avatars often?  Why or why not?  Let's talk!