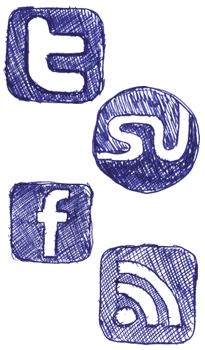 Automation can be great for business, as long as it's used in moderation.
Obviously you don't want to become an impersonal social media robot, but finding the right mix of automation and personal interaction can really improve your productivity and sales.
Even though I don't do a ton of automation myself, I realize it has its place.  So I thought I'd make a list of some handy social media automation tools:
This tool is for the serious Twitter and FaceBook automation junky.  You can schedule tweets, automatically follow your followers, automatically send DMs (direct messages) to new followers, track keywords, re-use drafts and more.
This tool takes social media automation to another level.  And even though I'm not a fan of "auto following everyone" and sending auto DM's, this tool is definitely worth a mention.
There are free and premium services available.
This is a free service that automatically announces your latest blog post to Twitter, Facebook and more.  I really like TwitterFeed because you can "set it and forget it."  The only time you need to login to TwitterFeed is if you are changing any settings.
As soon as you hit "Publish", your blog post is queued up to be announced on the sites you specify.
If you only want certain tweets to post to your FaceBook account, you'll love this FaceBook app.  Simply type #fb at the end of tweet and it will post to your FaceBook account and/or fan page.
This is the official social media desktop browser. TweetDeck is a free app that allows you to connect and post to Twitter, Facebook, LinkedIn, FourSquare, Google Buzz and more.
For the record, this is my favorite Twitter app.  I use it on my desktop, laptops (Mac/Windows) and iPhone.
I also love that you can create columns for all your accounts.  It makes for easy viewing and access.
Old posts aren't necessarily irrelevant.  This WordPress plug-in randomly selects an old post and tweets it on the interval you specify.
It's a fabulous way to promote those juicy, archived posts that may have gotten buried.
Post to numerous social networking sites all at once — even AOL Instant Messenger, Skype and more!  This is one of the most comprehensive submission tools for social media.
The self-proclaimed social media dashboard that allows you to post to multiple sites with scheduling and tracking capabilities.
Warning About Automation
I touched on this briefly in another post, but I want to emphasize this point again.  Automation is great, but don't forget that people still want genuine personal interaction from time to time.  Finding the right mix is key when using social media.
So tell me.  What are some of your favorite social media automation tools?