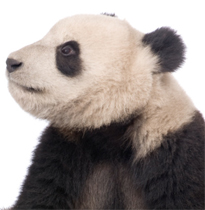 Google's most recent algorithm update (A.K.A. Panda) is causing quite the stir in the land of SEO.
The main purpose of the update was to remove shallow sites, content farms, and sites overloaded with ads.  According to a recent Wired.com article, it affected roughly 12% of all search results.
Even though Google claims this update mainly affected "low quality" sites, many people have unearthed examples of "high quality" sites that were also affected by the Panda update.  Perhaps you were affected as well?
If you've been out here long enough you, this drill may look familiar…
– Google makes an algorithm update
– Those affected by the change frantically look for the "fix" to get their site back in good graces with Google
– Google assures everyone this update was necessary to provide more accurate and higher quality results
– Black hat SEOers once again set out to manipulate their links and content in efforts to game the new system
– Those who were "playing fair" and not affected by the update, sit back and watch the drama unfold because their rankings were virtually unchanged
"But Wait… I Was Playing Fair!"
It would be naive and irresponsible for me to say or imply that only "low quality" sites were affected.  Of course, when there's a massive update like this, some of the "high quality" sites are bound to get dinged by the new algorithm.
I've read a couple of stories about older, reputable sites with plenty of inbound links that were annihilated by the "Panda."  Based on what I've read, this update seemed to rattle the rankings of established sites more than previous updates.
That's what is so frustrating about SEO.   No one really knows what's going on behind the scenes except Google.  And even though their engineers assure us these updates are implemented to improve the overall quality of Google's results, they always leave people speculating…
Is Google playing favorites and tweaking the algorithm to benefit their advertisers?  And does that explain why JC Penney (one of Google's top advertisers) was able to game the system for so long with their alleged "black hat" SEO tactics?


Why won't Google be more consistent about removing "low quality" sites from their index?

Why doesn't Google get more specific in their guidelines about the kinds of sites they will penalize? Is this so they can leave room for manual tweaks made to benefit top advertisers?
I want to make it clear that these statements do not necessarily reflect my beliefs and views.  I certainly understand why some would draw these conclusions.  Nevertheless, I have no proof.  I am just summarizing a lot of the banter that is going around since the Panda update.

If Your Rankings Dropped…
I've been mildly impacted by these updates before, and one thing I can tell you is, "Don't panic."  If you are truly using white hat techniques and are developing original content, things will settle down and it's likely your rankings will return.
Of course, nothing is guaranteed and it's all the more reason you should never rely on one source of traffic for your business.   It's easy to get complacent and feel as if Google somehow owes you these rankings you've had all these years.
Remember this.  Google is a business and they don't owe or guarantee us anything.  While I'd love to believe that all the high-quality sites will continue to thrive with top rankings for years and years, no one really knows what lies ahead for Google and their algorithm.
The only thing that's constant is change.  Google will keep doing what they think is best for their business, and your rankings will continue to fluctuate.  Sometimes you'll win. Sometimes you'll lose.
I still believe that most "high quality" sites will be OK in the long run, but what if your site is suddenly penalized?  If nothing else, let these algorithm updates remind you why your marketing strategy should involve more than Google.com.