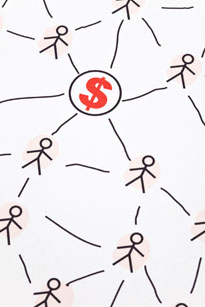 Every now and then I'll get an e-mail from someone who is just getting started with their site.  They are overwhelmed by all the social media sites, tools, etc.  (Who can blame them?)
Some are even so turned off by social media, they tell me they want nothing to do with it. Others believe it can be a distraction because you can get so caught up in being "followed" or "liked" that you lose sight of the real goal.
However, they realize how popular social media is today and they see so many bloggers and website owners relying on it for promotion, traffic, exposure, etc.  So they ask me if I believe it's possible to build a solid online presence today without using social media.
Well, obviously the short answer is "yes".  Look at all the people who have created a tremendous following on YouTube (For the record, I don't consider that a social media site.)  But video is not for everyone, nor is it appropriate for every kind of site.
And of course there's SEO, but it has changed.  Getting listed and ranked for competitive keywords in the search engines takes a lot longer than it used to.  In addition, article marketing and directory submissions are not nearly as effective as they once were.
Of course there are other ways to promote a site (guest posting, press releases, writing exceptional/unique content etc.)  But is that enough today?
What do you think?  Is it smart for a new blogger or static website owner to ignore social media altogether in 2011?