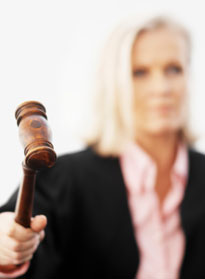 I received an e-mail last week from the affiliate manager of Powweb who notified me there had been a change to their terms.
Now all affiliates must make it clear they have a "material connection" with their products.  In other words, we must disclose that we are earning a commission.  And the disclosure must be on the page where we mention the product.
You may remember me mentioning the FTC disclosure guidelines back in 2009, but they never seemed to be consistently enforced.
However in March of this year the FTC went after a firm and fined them $250,000 for having their affiliates falsely pose as customers or independent reviewers.
You can read more about this here.
Just to be safe, Powweb now requires all their affiliates to disclose the affiliation clearly below any recommendation or endorsement.
For example, I have added the following statement to my pages to comply with their terms…
Disclosure: I am an affiliate of Powweb. This means I receive a commission if you sign up from this website. My credibility is extremely important to me, therefore I only endorse products I have personally purchased and used. This site is independently owned and the opinions expressed here are my own.
Even though I have a link to a blanket disclosure statement in the footer of my site, that may not be enough for long. I can only assume more and more companies will be updating their terms to ensure their affiliates comply with the FTC.
If you need help writing a disclosure, here's a great resource.
Have you received any emails from affiliate managers of programs you belong to?