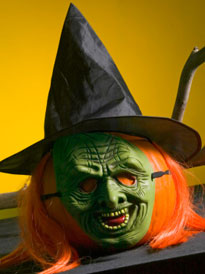 The latest Google Panda (algorithm) updates shook the online world like an earthquake.
I've heard horror stories from massive layoffs to long-time Webmasters/Bloggers having to look for 9 to 5 jobs again.
If you think about it, it's very scary how one algorithm change can negatively impact a site's revenue in seconds.
When I saw Ken Evoy of SiteSell on the Google Forums requesting an explanation on behalf of his customers, that really emphasized to me how widespread this impact was.
Not saying Site Build It! sites are never affected by algorithm updates. Of course, they're often impacted like any other site.
However, I've been inside the SiteSell community for 10 years and it was clear from browsing their forums that this update had a bigger collective impact on websites that are often unaffected (as a whole) by Google algorithm changes.
Even if you weren't affected this time, you could get hit with the next update, so I hope you pay attention.
The Truth Hurts
This post is going to sting a little, and I don't mean to offend anyone.  Please don't take it personal as I'm only trying to help you get off this emotional algorithm roller coaster.
The reason why Panda crushed so many of you is because your business model was flawed from the start. (Ouch! I told you it would sting.)
Any time your traffic and business model is largely dependent upon one site you have absolutely no control over, you are playing with fire.
AdSense is not a stable income solution, and it's even more unstable when your AdSense earnings are mostly dependent upon your Google traffic.
It always amazes me when I hear stories of people quitting their jobs solely because of their Google AdSense earnings.  The main reason I continued to work at my 9 to 5 (even when I was earning six figures on my websites) was because I knew my income was relying too heavily on Google traffic.
My friends called me cheap.  Some even said I was lying about my success online.  I heard things like, If you're really making that much money online then why are you still at your 9 to 5?
The simple answer was I just wasn't comfortable with such an unstable source of traffic that was controlling my business.  So I waited until I had multiple streams of traffic and residual income.
I realize it's often difficult to recognize your Google dependence when your traffic is climbing and the AdSense checks are rolling in.  Even though you know deep down nothing is guaranteed, it's easy to fall into a false sense of security with the traffic Google is sending you.
Too many of you got comfortable and were sitting back relying too heavily on programs like AdSense and income sources that depend largely on how much Google traffic you had.
Here's another hard truth…
Google never guaranteed you anything and they don't owe you any traffic.  They are running their own business as they see fit, and by relying on them too heavily, they are running YOUR business too.
Whether you think their practices, algorithms and models are inherently flawed or not, it's THEIR business — period.  They are never going to get that algorithm 100% right and "quality" websites will always suffer with these updates.
As long as Google remains the number 1 search engine, you should expect to see more of this going forward.  Some months will be good, some will be bad.
So we can sit here and over analyze our rankings (analysis paralysis), manipulate keywords on our pages, create speculation, try to predict the future, publish articles that attempt to expose Google's "unfair" practices, beg them to give us our rankings back…
Or…
We can restructure our business models to be more Panda-proof.
I vote for the latter.  So here are some things you can do…
1) Engage Your List
It's not enough to just build a list.  A lot of people have e-mail lists, but they don't know how to keep their subscribers engaged.   And I'm talking about myself here.  [raises hand]
I got so sick and tired of hearing everyone say, "The money's in the list" because that just wasn't my story.    I went a long time just building a list and not doing anything with it because I had no real strategy and my open rates were deplorable.
I've spent the last year really focusing on how to get more out of my list, and Fortunately AWeber makes managing my list a breeze.
NOTE: I will be launching a WordPress guide next week that covers a lot of missing lessons with regards to building WordPress sites correctly for SEO and the user experience.  I hope to see the fruits of my labor once again.
Ana Hoffman probably doesn't even know this, but she's a huge reason why my open rates and e-mail list engagement have improved.  If you need some tips on how to polish your e-mail marketing strategies, click here.  This is a page you'll want to bookmark.
She also wrote a really useful guest post on my blog about list building.
2) Seek Residual Paying Programs
This is not always easy for everyone because not all topics have many residual affiliate and reseller programs.
Clickbank has added a lot more products that pay residual income in many different niches.  When searching through their marketplace, look for the blue symbol that represents residual payments.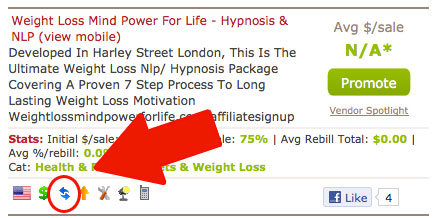 As many of you know, I'm a domain/hosting reseller, and the residual/passive income that I've built up over 9 years is enough for a medium-size family to live comfortably on.
If you target wanna-be Bloggers/Webmasters, this is something you may want to consider.  However, if this is not your niche, I would not recommend it because it is a difficult space to compete in if you don't have the right kind of audience.
3) Create Your Own Product
Not only can you generate a solid income through sales of your own product, but you can add an affiliate program to generate another level of residual earnings.
Thanks to programs like ShareaSale, eJunkie and Clickbank, setting up an affiliate program for your product is not the hassle it once was.
4) Get on YouTube
It is MUCH easier to get ranked in YouTube for competitive keywords because YouTube is not nearly as saturated with videos as Google is with Web pages. I rank well for many keyword phrases on YouTube that I would NEVER rank for on Google.com.
Embedding YouTube videos into related content may also improve the rankings for those pages.  And some of your videos may also start to rank in Google by themselves.
I know I'm trying to break your dependency from Google. But aside from the Google SEO benefits of creating YouTube videos, you are also creating another traffic stream to your site from YouTube.
5) Work the Social Media Space
Social media is another avenue you can use to build more traffic and loyalty.  However, it's easy to get obsessed over your number of followers, fans and subscribers.
Those numbers don't mean much of anything if you aren't converting those people into customers and using that space to build up the foundation of your business — e-mail list, site traffic, sales for your product, etc.
As popular as social media is, you don't technically own those pages and accounts.  You may remember when SiteSell had their Facebook Page yanked out from under them for no known reason.
Fortunately they got it back quickly, but it's a reminder why you should always use social media to continually promote sites that you actually own and control.
Remember to draw people back to your website and encourage them to sign up for your e-mail list so they stay engaged with your own site, not just your Facebook Page and Twitter account.
Speaking of e-mail, AWeber makes it super easy to add an e-mail sign-up form to the left navigation of your Facebook page.  Here's a tutorial that shows you how to set that up.
Diversify, Diversify, Diversify
My static site took a small hit in the September Panda update.  I could sit and try to over analyze what I did wrong, but I chose to let it keep me focused on strategies that continue to build long-term income and traffic.
Yes, I'm still primarily an affiliate marketer, but I'm continuing to expand my portfolio with my own products and work on engaging my e-mail list more.
Google can take your search engine traffic, but no one can take your engaged e-mail subscribers, products and personal brand away from you.  When the foundation of your business is built on solid models like that, Google algorithm updates won't cause so much turbulence in your life.
I know I was tough on you in this post, but I have a feeling a lot of you needed to read this.  If your website success is largely driven by Google traffic, you need to rethink your strategy NOW.
If you get nothing else from this, get that you need to break your dependence from the Almighty Google and learn to generate more stable sources of income and traffic.
Whether it's social media, guest posting, a newsletter, your own product or a combination of all the above, I guarantee it will give you incredible piece of mind going forward.
I hope this post is the motivator you need to shift how you run your business.
Use the negative impacts of Panda and turn them into opportunities to build a solid foundation for your business instead of a shaky one that is dependent upon an unpredictable algorithm.