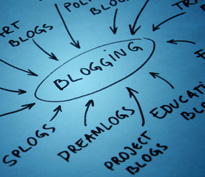 I thought long and hard about this topic for today.  After just telling you to stop relying so much on Google, here I am publishing another article about SEO.
Well my timing may be a little off, but after realizing how lazy I've been with keyword research, I felt compelled to write this.
So I hope you'll forgive me. 🙂
For the record, I still think you should spend more time diversifying your traffic.  However, it doesn't hurt to fine-tune your existing pages so they are fully optimized for SEO.
My Tumultuous Relationship With Keyword Research
If you follow my sites closely you probably know I am not a fan of keyword research.  I will even go as far to say I hate it.  All the analysis and number crunching gives me a headache.
Oh c'mon, I know I'm not the only one. 😉
The only time I ever did what I would call thorough research and analysis was when I created Flat Stomach Exercises back in 2005.  Since I paid my hard-earned money for Site Build It!, I figured I might as well make use of the built-in brainstorming tool.
My strategy has always been to do a quick check in either SBI!'s Brainstorm It! tool or the Google AdWords Keyword Tool, review the top 10 results in Google to get a true feel for how competitive the phrase is and then choose my keywords.  I rarely took the time to do any extensive analysis.
For the record, I'm not bragging about this.  As the search engines become more competitive, of course I could benefit from spending more time researching long tail keywords.
Market Samurai Hype
I've read the many blog posts and articles about Market Samurai over the last year or so.  Quite honestly though, I didn't put much stock into all the glowing reviews because they were usually tied to an affiliate link.
I really don't want this post to turn into one of those articles.  Even though I am an affiliate, I will give you the good and the bad regarding the software after my recent test drive.
The Good
1) Thorough reports. The SEO Competition section is my favorite, hands down.  I love being able to see an overview of the top 10 ranked pages for any phrase and all the information like the age of domain, number of page and domain backlinks, etc.
I know other tools have similar features, but I really like how MS gives you the big picture with a lot of different stats.
One thing's for sure.  It becomes quite clear how important the age of the domain is when it comes to rankings – especially for more competitive phrases.
Not that this was a surprise, but seeing the MS matrix just further solidifies that theory if you have any doubts.
2) I like the all-in-one aspect.  You really are getting multiple tools in one.  You can analyze domains, research monetization options, track your own keyword rankings, and research competition without ever leaving the tool.
There's even a place to write and publish your content.  Not sure I really see much of a need for this, but perhaps some people find it handy.
3) The filters.  It took me awhile to figure out how to use them, but I like the various preset options you can adjust depending on your needs.
For example, if you're using MS to find better long tail keywords for your articles like me, you don't need the filter set as high as someone who may be searching a new website idea.
The Bad
1) Not intuitive at first. Perhaps I was having an off day when I downloaded it, but I didn't find the software to be very intuitive.
I kept getting hung up on the Keyword Research screen and couldn't figure out why my keywords were mysteriously disappearing when I went to analyze them.  I later learned it was the filter and was able to adjust accordingly.
Fortunately MS provides video tutorials so that helped get me on the right track, but I'm still learning.
2) You need patience.  Depending on the query you're running, it may take awhile for the reports to finish.  Given the amount of data that is being processed, this is understandable, but it still can be bothersome.
3) It may create analysis paralysis.  This can happen with any research tool, but even more so with tools like this because the reports are so thorough.
Market Samurai uses a color-coded matrix that's based on the traffic light system to tell you how competitive a phrase is.  Red means the competition is high, yellow means it's medium and green means it's low.
Below is a report of a long tail keyword I found that looks "decent" according to MS because it's mostly green and yellow with very little red.

I can see how this tool could consume and overwhelm people who are new to keyword research.  It's natural to want to find a keyword that shows almost no red and all green.  But the truth is, any keyword worth going after these days is going to show signs of saturation.
Of course you should use the MS data as a guide, but at some point you have to do physical research to see just how saturated the niche really is.
Yes, the MS matrix may show a phrase is too competitive, but if you go look at the actual results and discover that most of them are low-quality sites, how competitive is the term really?
For the record, I did some SEO competition checks on keywords I already rank well for.  In many cases, the grid showed very high competition yet I was still able to achieve a top 5 rank.  And I'm talking about newer pages, not older pages that have been ranking well for years.
That is proof you can't go by the tools alone — which is one of the reasons I have been hesitant to rely on keyword research tools too much.
The Value is in the Long Tail
Anyone who has a great deal of SEO traffic will tell you that the value is in the long tail keywords.  These are phrases that are longer and not searched for as much so they are often easier to rank for.
Sure, they are not going to bring you a lot of traffic individually, but that traffic adds up over time when you start to rank for many different phrases.
The vast majority of my search engine traffic is from long tail keywords — not from the competitive phrases you may assume.
Don't buy Market Samurai (or any tool for that matter) expecting to master a top ten rank for a bunch of competitive, broad keyword phrases. The real value in tools like this is finding those untapped long tail keywords that are less competitive and often easier (relatively) to rank for.
Using Market Samurai over the last couple of weeks has caused me to change a lot of my content and begin focusing more on longer tail keywords. I've revamped a ton of pages, so it will be interesting to see if it makes any difference over time.
When I first created my site I was very good about doing this, but I've gotten lazy and comfortable over the years.  Can you relate?
Conclusion
I did purchase the pro version. Once I became more comfortable using the tool, I knew I would use it beyond the 30 day free trial.
Definitely watch the videos first.  I'm not one who likes to read the instructions before using something new, but it's a must if you want to get the most out of MS.  I even published a tutorial in case anyone needs the "quick start" version. 🙂
Even though I bought Market Samurai, I am certainly not ready to say this is a must-have tool.  I'm going to give it some time and report back later.  I know there are many of you who swear by it, but there are also those who are doing just fine using the free keyword research tools.
Having said that, I'm glad I bought it and will continue to use it.  It's definitely forced me to revert back to my old habits of doing better long tail research before publishing content.  I wrote four articles over the weekend and I took a lot more time researching "better" keywords to target.
Have you ever purchased a keyword research tool or do you prefer the free tools?  What is your keyword research strategy like when you create new content? I'd love to hear from you!