1. You Don't Have a Reliable Traffic Funnel
Email is a great tool for setting up a traffic funnel.
Not only can you use a list to notify your subscribers of new content (I use AWeber's Blog Broadcast feature for that), but you can also setup traffic funnels to other products, affiliate links, etc.
You may have already noticed that I have an email opt-in form here on this blog.
Here are ways this email list creates income & traffic for me…
When people sign up, AWeber let's me use a custom thank you page. This page has a coupon to my affiliate marketing course.
There's also an autoresponder message that is sent where I often include coupons, affiliate links, etc.
Since my email list is setup to auto notify subscribers of new posts, I can continually drive traffic back to my new content here without relying on Google
This post I wrote on Visual Composer instantly generated affiliate sales the day the post launched because of my traffic funnel that was all setup with my email list.
If you aren't collecting email addresses, it's a big mistake.
With all the changes to SEO, social media (algorithm filters that limit your post visibility, etc.), you need reliable traffic sources.
Ways to Use Your Email List
Use the broadcast feature to auto notify of new posts
Send occasional promotional emails (affiliate links, products, etc.)
Inform your subscribers of big news and updates
Stay in touch with your biggest fans
Sign up with AWeber here. All you do is copy and paste to insert a sign-up form into your site.
NOTE: I am an affiliate for AWeber. That means I earn a commission if you sign up.
2. Not Enough Targeted Traffic
Not all traffic is created equal.
So while you might think announcing your site to your Facebook friends will instantly catapult your business to the next level…
Think again.
Targeted traffic means people are genuinely interested in the topic and are actively seeking info.
Your Facebook friends will give you a few courtesy visits at best.
And unfortunately, courtesy visits don't earn a lot of money, but targeted traffic — the kind you get from Google certainly can.
There's one problem though…
If you've started a website in the last few years, you have probably realized by now (if not, you will soon) that you won't be able to rely on Google traffic if you want to make serious money.
What's interesting is SEO (search engine optimization) works the complete opposite of how it used to work.
Back in the day, you had more control over what keywords you ranked for by…
using those phrases on your pages
registering a domain with the targeted keywords
creating backlinks to your site manually
Today, Google makes you PROVE your site is worthy of a ranking for those desired keywords by generating external signals such as organic links back to your site and social media shares.
What Does That Mean?
Let's say you have a blog targeted to people who want to learn how to play tennis.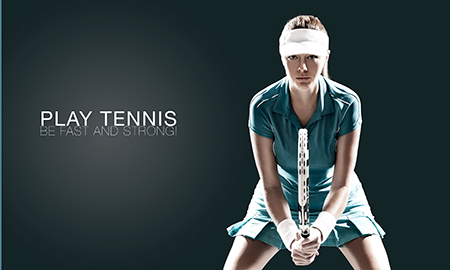 Under the old "system", you would register a domain name like "HowToPlayTennis.com" and put out as much keyword-focused content on playing tennis that you could.
It really was more about quantity over quality.
As a result of that, your site would eventually rank for various tennis-related keywords and you'd drive free, targeted search traffic to your site day after day after day.
Today, you have to use other methods of getting exposure such as YouTube and social media. Establish a presence on these platforms first, and then use them to direct traffic to your site.
As a result of your unique and awesome content, different site owners will share your content on social media or even link to your content.
Stand out. Be unique! Approach your niche with a fresh perspective that no one else is using.
Best way to stand out is to study what everyone is doing, and do something different.

— Luke Guy (@imlukeguy) March 17, 2016
Now, you have to EARN your rank. Yes, that makes it more challenging, but it's one way Google can gauge how authentically popular a website is.
I say "authentic popularity" because under the old system, people would create artificial popularity by generating links to their sites through blog comments and other linking schemes (link exchanges, blog farms, etc.)
Many times websites would rank on top only because the owner knew how to play the Google game. Today, websites on tops typically have a lot of links and social media shares.
That's why you see so many well-known brands up top when you search. They naturally have more links across the web.
So if a relevant, popular blog links to your website, Google views it as an "authentic vote" because a high-profile website is not just going to dole out links to other sites for no reason.
Content still matters, but external shares and linking matter more. And the more popular the site is, the more power that link/share has in terms of impacting where you could rank.
These links and shares are signals that Google looks for to gauge the authentic popularity of a website.
For example, if I contact a blogger and ask for a link exchange, Google may ignore the "link juice" each blog is bringing to the other — especially if the blogs do not have a lot of popularity themselves.
This tactic was often used to artificially inflate the popularity of a website, and it helped with rankings for a long time.
Not anymore!
Why Did Google Do This?
Two main reasons…
Google realizes they can make more money by making it difficult to rank so people will buy ads (AdWords is how Google makes most of its money.)
It also prevents low quality sites from being able to "game" the system by just putting out a bunch of low-quality, keyword-rich content.
Before 2013, the search results were flooded with low-quality sites because rankings depended more on on-page factors that site owners could control.
What Are Other Ways to Drive Targeted Traffic?
Start a YouTube channel
Begin broadcasting live on Periscope weekly
Create a podcast
Use social media
Start out by keeping your content centered around a specific topic/niche so you attract a more targeted following.
The next one is huge…
Always make sure you drive people back to your own site where you can collect their email addresses!!
Facebook, Instagram, YouTube, Periscope, you name it — they may be hot today but gone tomorrow. At least when you collect email addresses, you can always reach out to your biggest fans and not rely on traffic sources that can be temporary.
This blog gets 85% of its traffic from social media and my email list (most from my list). It doesn't rank for many worthwhile keywords on Google. So if social media and Google died today, I'd still have an audience because of my list.
This is what you should strive for.
Sign up for my email list here!
3. You Have No Trust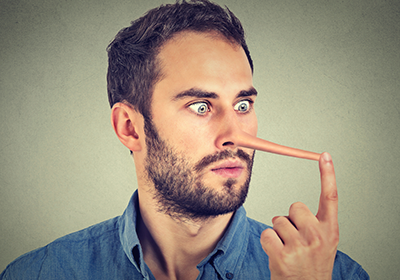 One of the best ways to earn trust with a website is to appear authentic.
Do this is by showing proof.
In other words, if you want to sell a book about "how to build traffic", show exactly how you are building traffic and display your numbers.
If you have a website about how to get more YouTube subscribers, you should have a channel with a growing number of subscribers as proof that you are walking the walk.
This tip may sound like a no-brainer to you, but you would be surprised at how many people have sites about "how to start an online business" when they aren't earning a dime!
Then they wonder why no one is signing up for their "Get Rich Program" they are marketing.
Just because you WANT to make money online doesn't mean you should be blogging about that…
Yet!
Most people who are successful in the "make money online" or "online business" space are successful because they made money FIRST and then teach on their experience.
4. You Won't Invest In Your Site's Future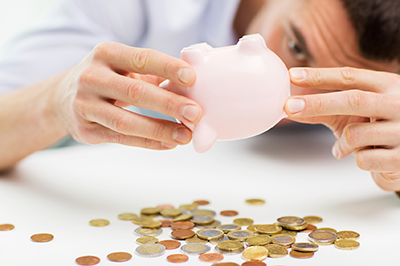 I'm going to go there.
If you won't invest $5-$10/month in your website (yes, that's all they cost today on average), then I seriously question how serious this venture is for you.
Compare the cost of starting a website with the cost of starting a brick and mortar business.
The cost difference is so extreme, it's almost laughable.
You will never, ever find a more affordable way to start a business than online, and there are ALWAYS limitations with free hosts. Not to mention, you don't even own your site.
In March 2016, Weebly announced that you have to upgrade in order to get any search engine visibility for your site.
So does that mean anyone who is on the free plan will have their site de-indexed and lose any traffic they earned? Their website is not clear on this, but that is something that would never happen if you buy hosting for your site.
Not to mention, I can't tell you the last time I Googled something and saw a website hosted on a free platform ranking for any worthwhile keywords.
Let me take that one step further…
Have you ever read a success story and the owner had a Blogger or Weebly website?
That's not a coincidence!
It's not that search engines don't rank sites hosted on a free platform. It's just that the owners usually abandon them quickly and/or they never generate enough authority (links) to rank for anything worthwhile.
Often times the site owner and the rest of the web don't take free-hosted sites seriously.
It's easier to abandon something you haven't invested money into. I believe people work harder at projects when there is a financial investment.
That means always buy a domain name and use paid hosting. Your site needs a home that you own. Here's a tutorial here.
What About Starting Free and Moving to Paid Later?
I'm still not a fan. Moving a site can be a royal pain. I've been there when I moved this site from Blogger to WordPress back in 2007. Ugh!
Not to mention, the links on your site may change with the upgrade, so that means you'd have to setup redirects to the new content.
And not all free hosting platforms allow you to do this.
If you need to wait and save money, then do that instead.
It's better than starting with free and going through the hassle of moving your site later.