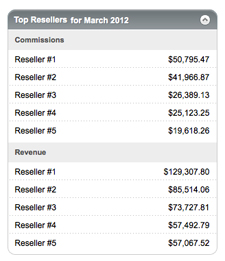 I rarely write about reselling domains and hosting — which is my strongest income source, and has been since 2002.
The reason it's so strong is because it's residual.
This is important — especially if too much of your traffic is dependent upon Google's ever-changing algorithm!
It's always ideal to develop residual income streams for stability.
I don't mention this opportunity often on my blog because most of you do not have the right audience, so signing up to resell will not be a profitable venture for you.
Why?  Because reselling costs money (a yearly fee) unlike affiliate programs.
However, I just came back from a reseller conference in sunny Scottsdale where I got to chat with other top resellers.  Most of the people earn 4 and 5 figures per month, and many of them don't have sites that focuses on website creation.
I'll explain more about what they do in a bit.
How Domain & Hosting Reselling Works
Before I provide more on how you can create this residual income source, let me explain how it all works.
As a domain and hosting reseller, you will receive a ready-made store that you can brand yourself.  You set your own prices for domains and hosting while earning a commission for every single product sold through your store.
So when you send someone to your store to register a domain, your commission is earned instantly and recurs with every renewal.
The reason it is so lucrative is because domains and hosting are recurring billing products.   So for every customer you recruit, you earn a percentage (roughly 25%) of every payment.  The more people who host at your store, the more you'll make over time.
The customer, billing and technical support is handled for you.  In fact, I got to visit the call center this past week and was impressed at how focused they are on customer support. It's good to know, my customers are in good hands.
How it Can Work For You
At the conference, I got to speak with a lot of resellers who don't have websites like mine, but are doing extremely well.  Most people, including myself, earn enough to make a living.
Some of them hold local classes and walk people through setting up their WordPress websites and then everyone in the class buys their domains and hosting plans from their branded store.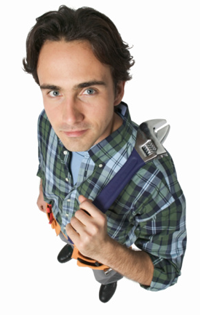 One reseller belongs to a local association of plumbers in his hometown, and many of them need websites, but have no idea how to start.  So he sets up the websites for free and hosts them all on his reseller store.
Now he is earning a commission on the monthly hosting fees for every site.
If you think about it, everyone wants a website today, so if you know a lot of people in your personal life that need them, you could host their sites through your reseller site so you'll earn residuals on their billing for the lifetime of their sites.
The other advantage of having your own store is you can buy your domains at very low buy rates.  I usually never pay more than $8 for a new .COM domain name or renewals.
Many popular registrars will price domains low for your first year of registration, but the renewals may be much higher.  When you have your own store, you can control your renewal pricing.
I also buy a lot of domains to use for redirection to important landing pages.  For example, WPStarterTips.com is a new domain I use to redirect to a page on my blog for my WordPress email tips.
I think this looks much cleaner than a URL shortener or redirect.
So if you register a lot of domains like I do, it may be worth signing up just to save on domain registration fees and renewals.
"Wouldn't I Earn More as a Hosting Affiliate?"
I get this question a lot.  Since many of the popular hosting companies offer generous commissions (as much as $150 per referral), wouldn't you make more just referring hosting plans?
You may initially, but you are not building up residuals with hosting affiliate programs.  It's a one-time commission.
Also, if you lose the bulk of your traffic in a Google algorithm update, you'll also lose more of your monthly affiliate income.
If this happens to you as a reseller, yes you will lose new business, but you will still earn from the people who already signed up.
So I have no regrets about reselling.  I've watched other Internet marketers disclose their earnings from hosting affiliate programs.  Many of them have much larger audiences than me, but my earnings are higher because of the residuals.
When You Should Resell
Reselling doesn't make sense for everyone, and it might not make sense for you.  If you only refer a handful of people to hosting, then you will probably make more as an affiliate for one of the popular hosting companies since the commissions are so high.  So save your money.
However, if you are constantly setting up websites for people or you have access to a local group that needs an online presence – then you might want to think about reselling.
I bet many of you know tons of people who need websites right now.  You could setup WordPress sites for your customers and use your store to host them.
And finally, if you are a domainer (someone who acquires a lot of domains to resell), or you buy a lot of domains for your own personal/business use like me, it's worth signing up just to save on domain name purchases and renewal costs.
So I hope this clarifies how you can earn as a domain/hosting reseller.  I receive a lot of questions about it so I wanted to do this post to offer some clarity.
Just remember, this is not a get rich quick program, and not ideal if you don't have the right audience.  However, some of you may be able to take advantage of this residual opportunity if you know a lot of people who need websites.
Learn more about reselling here.  The main difference in the two packages on the site is the buy rate.  In other words, you will earn more per sale from your store with the PRO package than you would with the BASIC one.