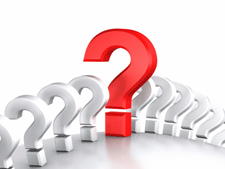 Rather than jumping on the bandwagon and writing another article flooded with Google Penguin speculations and predictions, I'd rather focus on a strategy to help you loosen your SEO dependency.
Today, I want to focus on email marketing.
Uh oh… am I losing you already?
I say that because my posts on email marketing are never as popular as the ones about AdSense or SEO.  Part of the reason is because most people just don't get email marketing and would rather ignore it.
And if you are one of those people who never subscribes to email newsletters yourself, you may assume that no one will subscribe to yours.
So what's the point of wasting time on it, right?
Six years ago, many predicted that blogging would kill email newsletters.  I hate to admit it, but I believed the hype.  Not only did I stop collecting email addresses (I was failing at email marketing anyway), but I deleted my entire list.
After all, it was costing me more money in AWeber fees than I was making from my list.  (Your monthly fee increases for every 10,000 subscribers.)
So I abandoned email.  Not to mention, SEO was much easier to master and it's free.
Times Have Changed
Well, as I'm sure you know, SEO is getting harder to master.  Since the first big Panda update in February 2011,  Google has proven to be more unpredictable than ever.
If you want to stay afloat, it has never been more critical to master other stable marketing methods.  I've finally gotten better with email marketing in the last two years, and I'm going to show you an easy way to get your feet off the ground.
And for the record, email is far from dead. Anyone who says that today, just hasn't figured out how to make it work for them.
Create an Autoresponder "Quick Tips Series"
The reason why autoresponders are less intimidating is because you can create your messages in advance and have them go out on intervals you choose (every 3 days, 7 days, 30 days, etc).
This eliminates the stress of trying to come up with fresh content every week, month, etc.  You can create a bunch of content in advance, then set it and forget it.
I prefer to setup a series of quick tips on a focused topic like I did with my beginner-friendly WP Starter Tips for WordPress.
My subscribers seem to appreciate the short, easy-to-digest emails rather than long, drawn out messages.
I have been using this strategy successfully on my flat stomach website for years, and finally decided to do the same with 2 Create a Website last month.
And to those who think email marketing is dead, the fact that my list received over 1500 subscribers in two weeks proves that people still sign up to receive emails if they believe they will fulfill a need.
It's Not About Selling.
When you hear the phrase "the money's in the list", it's easy to misinterpret that to mean you should only use an email list to promote products.
Not hardly.
In fact, most of your messages shouldn't be promotional at all.  Just like your website, you want to build credibility with useful content, so when you do have something to sell, people will be more receptive to buy.
With my WP Starter Tips, there are very few promotional links.  On occasion, I will add a related affiliate link in one of the tips and there's a link to my WP Starter Guide in the signature of all messages.
Other than that, I keep promotion to a minimum because I know my subscribers wouldn't want that.
Getting Started
I've only used AWeber for email marketing, so that's the company I'm most familiar with.   With a subscription, you can send an unlimited amount of autoresponder messages to your list.
In addition, you can send separate, broadcast emails to that same list.
MailChimp is another alternative.  It's free for the first 2,000 subscribers, but it's against their terms to use them if you are an affiliate.   When you reach 2,000 subscribers, their pricing is pretty similar to AWeber's.
Once you've decided on a service to send your emails, you're ready to begin.
Now, think of a topic in your niche where you can write enough quick tips to create an autoresponder series.  Maybe you have a site on home improvement.   You could create a series that shells out weekly tips that reveal how to save money on household repairs.
Works for Almost Any Website!
What's cool about the "quick tip" series idea is almost anyone can apply it to their niche.  I'm sure there's a way for you to work this strategy into your website.
Even if you have an ecommerce site and sell clothing, you could send out weekly fashion tips.  Every now and then you can include a tip that corresponds with a product you sell on your site and provide a link to it.
And to keep people coming back to your site, some of the tips can highlight important pages that relate to the tips.
The possibilities are endless, and it's a great way to ease yourself into email marketing without enduring the stress of coming up with messages on a frequent basis.  At the same time, you're building a list of people who trust and want to hear from you!
You'll also be taking a step toward traffic diversity in a world of SEO uncertainty.
So tell me… Do you use autoresponders on your site?  If so, what is your strategy?