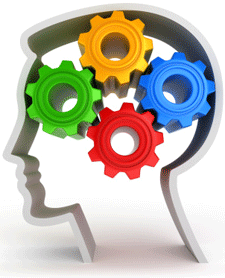 In case you haven't heard, Google's getting into the content game.
This has been in the works for some time, but the Senior Vice President of Engineering, Amit Singhal, made a more official announcement last Wednesday when he introduced the world to Google's Knowledge Graph (GKG).
It has already started rolling out in the U.S., so if you haven't witnessed it yet, it's on the way to a local browser near you. 😉
What this means is Google is going to start showing more of its own content in the results.
The idea behind the technology is Google wants to take the search terms people use and provide answers and additional facts related to the query.
Google has compiled over 3 billion facts into its database they will use.  So you can expect the search giant to dole out more direct answers to searches rather than displaying results to sites that have the answers.
If you think about it, Google has already been doing this in some form.  For example, when you type in a math equation, you will get the answer.  Search for the population of any city, state or country and Google will tell you the number.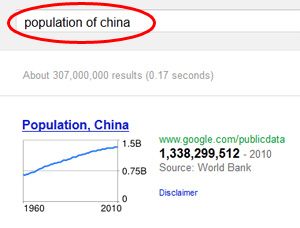 So this isn't completely new, but their knowledge base is going to get larger and Google will become smarter and smarter.
According to Danny Sullivan, they have gathered facts on the following topics…
Actors, Directors, Movies
Art Works & Museums
Cities & Countries
Islands, Lakes, Lighthouses
Music Albums & Music Groups
Planets & Spacecraft
Roller Coasters & Skyscrapers
Sports Teams
So What Does This Mean For Content Publishers?
Singhal claims most publishers won't have anything to worry about, but admitted some will lose out.  Obviously if your site gets found for a lot of fact-based searches that Google now has in its database, you may lose on some queries.
For example, if your site is ranked #1 for the long-tail search, "How many moons are on Mars?", and Google has that number in its Knowledge Graph, it will display its answer above your site, leaving less of a reason for a searcher to look any further.
So I see those kinds of fact-based searches being impacted the most.
Exactly how this is going to affect content publishers in the long-run remains to be seen.  We'll just have to wait and see!