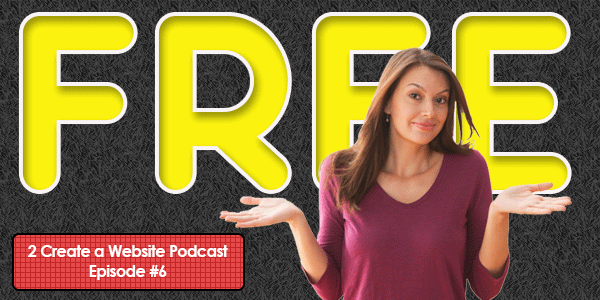 This podcast (here's the transcript) was inspired by a subscriber who was pretty devastated by the number of unsubscribes she received when she announced her first product to her email list.
After providing so much free content over the years, she simply wasn't expecting that.
Well, I can't say I'm surprised that happened.  I don't know anything about her product, content or her list, but I do know that some people just don't like selling.
And when you've constantly provided free content for a long time, promotion of any kind can be seen as a turn-off to some.
So in this podcast, I'm sharing my two cents on the free strategy and what I've observed over the years.
(If you're reading this from my old Feedburner email list, click here to listen.)

In This Episode…
Why I will always provide free content BUT what I will change (New site owners take notes!!)
A better way to implement the free-book-in-exchange-for-email-address strategy to maximize results
The story of a popular blogger who thought he would get a big monetary payback from his audience because he had given away so much
Why some believe you should limit what you provide for free
Show Notes & Resources
I'd love to know what you all think about the free strategy.  Has it worked well for you?  What have you observed?