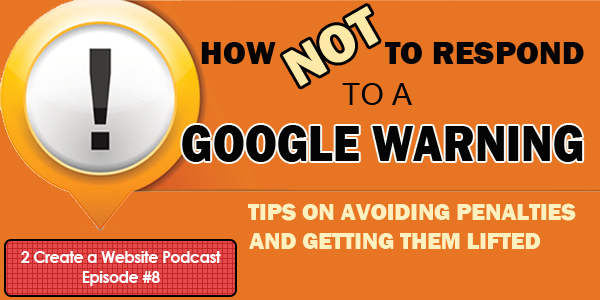 I have a love/hate relationship with Google.
I really do get how the link spam problem has drastically plagued the search results, so I respect and understand a lot of things they've done to combat it.
But at the same time, there's been confusion, lack of information and lots of contradictory advice over the years.  Much of this has caused incredible amounts of paranoia among site owners.
Fortunately things have gotten better and they've gone from no warning/communication at all to providing a "Manual Actions" section in Google Webmaster Tools so you can keep abreast of any site warnings or penalties.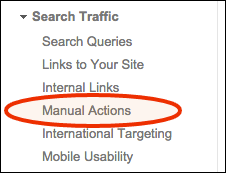 A lot of people don't know this, but Google manually reviews websites from time to time.  There is a team that is dedicated to this task.
In fact, I received a warning from a manual review back in 2012 when Google sent out their very first round of Google Webmaster Tool warnings during an effort to become more transparent.
The manual action didn't seem to have much impact on traffic, but I suppose it could have if I would have ignored it.  It was the most frustrating thing because I had no idea what caused the warning.
Well, after a couple of months I got the "Manual Action" removed, and since then I've helped a handful of other readers get theirs removed as well.  The trick is HOW you respond to the action via the reconsideration request.
Once Google started doling out Manual Actions, I began to get a lot more questions about this issue.  So I figured it would be a great topic for the podcast this month.  (View the transcript.)
NOTE: This advice is only if you receive a Manual Action in your Google Webmaster Tools account.  If you submit a reconsideration request for a drop in traffic from a routine algorithm update, it will be ignored by Google.
In This Episode
What I did wrong with my reconsideration request
How I finally got a human from Google to respond to me
Issues that can cause warnings and penalties with your site
Show Notes: