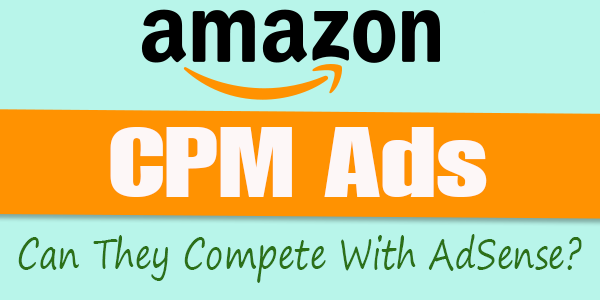 Let me start off by saying I'm not a fan of launching content on Sundays, BUT the 15th of the month (A.K.A. my podcast day) just happened to fall on this day.
Oh well, can't control the calendar, right? 🙂  So let's jump into it…
About six months ago, Amazon released a CPM ad program through their affiliate (associates) program.
CPM stands for "cost per impression" so that means you earn for ad impressions, not clicks.  You can also set your ad prices to gain more control over your profits.
To join, you must be an Amazon.com affiliate. And it appears they released the program to their top earning affiliates first, and then began rolling it out to others. So if you don't see the tab in your account yet, it's on the way.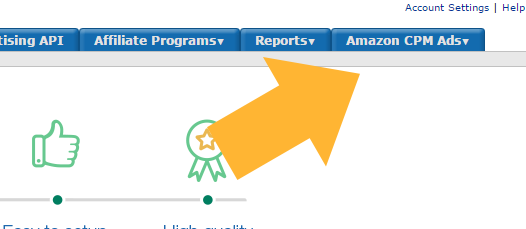 I tried the program twice — first, when it rolled out and again last month.  My earnings didn't hold a candle to AdSense.
However, I've read in forums that some people are earning more with the Amazon CPM program than AdSense.  So it's definitely worth testing it out, especially if you have a decent amount of traffic.
I'd love to know if you've tried it or plan to give it a whirl.
In This Episode
An overview of The Amazon CPM program
How to set your ad prices
How to use AdSense and Amazon CPM ads within the same unit
Why AdSense reigns over many ad programs
Show Notes