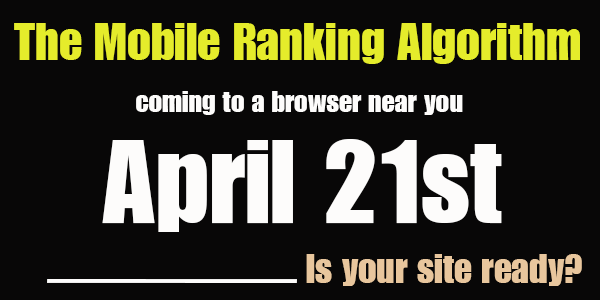 In case you haven't heard, Google's Mobile Algorithm update is due to roll out on April 21st.  If your site is not mobile-friendly, there could be a ranking penalty in your near future.
How big?  As usual, this remains to be seen.  Rumors suggest this update will be "major" so we shall see!
Update: I need to clarify something.  In this post I am referring to a penalty as a natural algorithmic ranking drop (meaning mobile-friendly sites may move ahead of you). I am not referring to the Google penalty where you get a notification in your Google Webmaster Tools account for doing something against the guidelines.
If you want to make sure your site passes the mobile-friendly test, go here to check. You want to see something like this…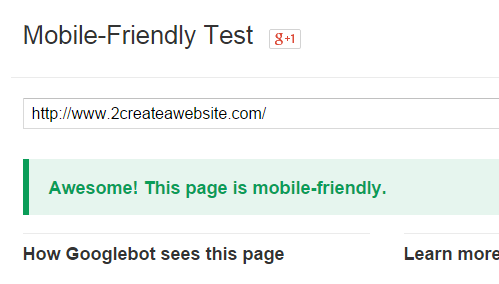 Don't panic if your site doesn't pass. Here are some options…
1) Switch to a Responsive WordPress Theme
Go to the Themes section of WordPress, click "Add New" and filter by "Responsive Layout."  Of course, there may be more than what's listed. These are the ones tagged with "Responsive."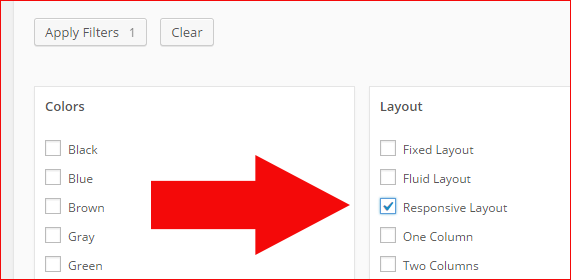 I use StudioPress and they have a handful of mobile-friendly themes (marked HTML5).  In fact, all their new themes are now fully mobile-friendly.
2) Not Using WordPress?  Try Outsourcing
You can hire someone on Freelancer, oDesk or Elance to add media queries to your site's stylesheet.
Sounds very complicated and techy, I know, but a coder will know exactly what to do. That just means they will add code that will allow your columns, menus, etc. to adjust when viewed on smaller devices.
In most cases, they shouldn't even have to touch your actual pages — only your stylesheet.
If someone tells you that your entire site has to be redesigned, shop around for more quotes.  While this may be the case (depending on how complex and dated the code is), most websites can be adjusted by adding media queries.
3) Try Jetpack
If you use the popular Jetpack plugin there are mobile options available. I've heard mixed results with this one and have never tried it myself since my theme is already responsive.
4) Install WP Touch
WP Touch is one of the fastest solutions if you are a WordPress user and don't want to switch themes.  It's a simple plugin that will automatically make your site mobile friendly and allow you to pass the test.
The downside is it's basic and your mobile version will look similar to every site that uses the same plugin.
But the recent version looks much better, and if you need something fast and free, this should work!  Better than getting a penalty, right?
5) Check For Theme Updates
If you don't have a mobile responsive theme, check to make sure there aren't any updates available in WordPress.  And if you REALLY love your theme, nudge the developer by sending an email and see if there are any updates planned.
Want to Test on Multiple Browsers?
Chrome offers a neat Device Mode and Mobile Emulation tool in the Chrome Developer Tools.
More Help From Google Developers
This page offers more solutions and help for WordPress users.
My Thoughts…
Now… how many of you are crossing your fingers that your competitors in the results that are not mobile friendly will miss the warning? [insert evil laugh here] 🙂
It really will be interesting to see if the results will be that noticeable.  Part of me feels like the impact is being blown out of proportion but time will tell, right?
I suppose it depends on the topic.  In the tech, marketing and blogging spaces, the warning has spread like wildfire this year.  But in other topics where site owners aren't as aware, I can see this having more of an impact.