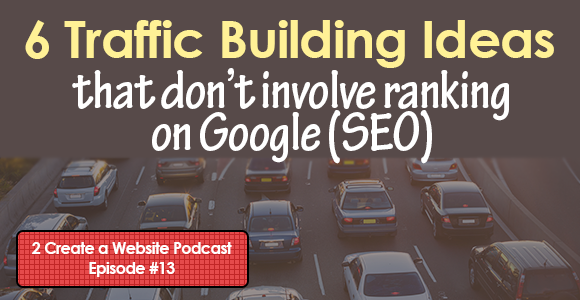 I'm finally back with another podcast! (Read the transcript.)
If you're looking for ways to build traffic without Google, this episode will definitely fill your head with a handful of ideas you can try.
If you're a new site owner or blogger, you definitely can't miss this one.
In This Episode
How a popular, full-time blogger used a local strategy to get exposure when her site was new
A video strategy one reader used to get YouTube subscribers
How to get a blogger in your niche to feature or interview you and what people do wrong
And more tips!
Show Notes: