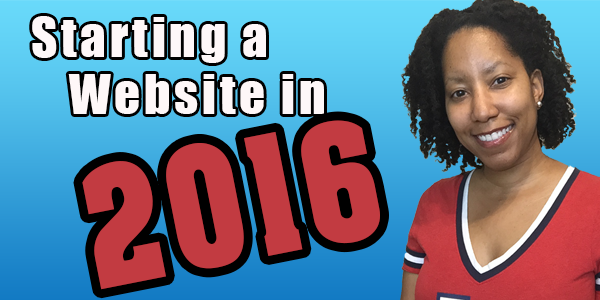 It's long overdue for me to create an updated, introductory video about starting a website today.
If you already have a website, you might be tempted to dismiss this post.
Please don't skip this — especially the first video.
Part I – Domains and Hosting
Whether you have a website or not, you can't miss the info I share about the state of the web hosting industry.
There's a company that has been buying up many of the popular hosting companies, and I would suggest staying away from any company owned by them.
So if you're hosting with BlueHost, Dreamhost, Hostgator, and many others… be sure to check out the first video.
Part II – WordPress Tips, Email Lists & Selling Products
The 2nd video is more instructional.
I start out with a short overview of WordPress theme selection, but then I go into details about…
Setting up a "What's New" section for your blog content
Do you even need a blog in 2016?
Tips for creating and growing your email list
How I'm going to monitor email conversions differently
A preview of my new site's setup
Plugins for selling products from WordPress
If you want to jump to the desired sections you want to watch, be sure to check the time stamps in the description of video 2.
If you watch from a desktop or laptop, you can click the time stamps to jump to the sections.
Hope you enjoy!