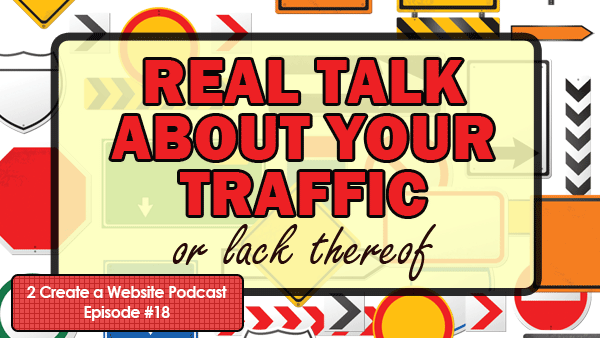 I can't believe I managed to pull myself away from the Olympic coverage long enough to get this post up. 🙂
I typically get into the Summer Olympics, but this year, I've found myself watching sports I've never given a second thought to like rugby and judo.
The ongoing competitive atmosphere has kept me and my fam on the edge of our seats while we cheer and feast on carbs like they're going out of style!
Speaking of carbs, you haven't lived until you've O.D.'d on Trader Joe's Herbs and Spices Popcorn. 🙂 I'm sure I could eat 5 giant bags of this stuff in one sitting. Easily.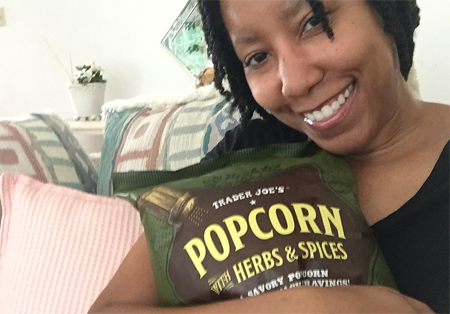 But enough about my weird Summer addictions. 😛 Let's get to it…
How's Your Traffic?
Let's have a candid convo about your traffic building experience thus far — especially those of you who have started your site in the last year or so.
Have you noticed there are more posts on traffic building than any other topic on Internet marketing (That includes SEO, social media, etc.), yet it is an ongoing challenge for many people?
Do you see any irony in that?
Try this…
Go to Google and search for "how to build traffic to a website (or blog)."
You will be flooded with oodles of content about how to drive thousands of visits to your site with Google, blogging and social media.
So if the information is all right there – just a quick Google search away – why isn't building traffic more straightforward?
Why aren't you growing your traffic by thousands of visits every single month after reading these articles?
Have you not taken the time to try these strategies?
Are you overwhelmed with where to start?
Not having much success with what you've tried?
Ah, I know…
These tips are completely bogus!
Yep… That must be it.
Only kidding. 🙂 Of course, that's not it either.
In this podcast, I discuss why I believe there is often a disconnect between the amount of info available and the results for a lot of you.
I'll also reveal how the evolution of Internet Marketing really encouraged the direction and topic of the new site. I had to realize where I can be most helpful due to how things have changed.
This is a very short podcast (under 14 minutes), but jam packed with some candid comments.
I hope you take time to listen below. If not, there's a transcript for ya. You can also download the mp3. (Right click and choose "Save As" to download.)