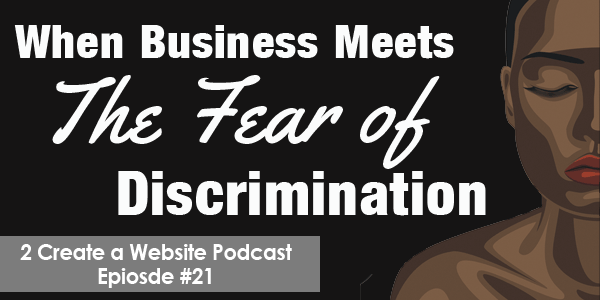 Race.
It's not a topic I've ever covered on my blog or podcast.
One…
It falls into that umbrella of content that I consciously steer clear of online as an entrepreneur. (You can add politics to that list too.)
Two…
Race is such a touchy subject that can lead to many divisive comments, and I really didn't want to open that can of worms.
However, I've received countless emails and comments that are very similar to the YouTube comment below, and it's time to address it publicly.

You can hear how I answered her question in the podcast.
And as I thought about this topic even more, I realized there's an underlying theme to the hesitation that often goes beyond race.
So if you've ever struggled with the decision of "putting yourself out there" because you fear being discriminated against (race, sex, your opinion, etc.), I hope you take some time to listen.
If you want to download and listen later, right click this link and save it to your computer.