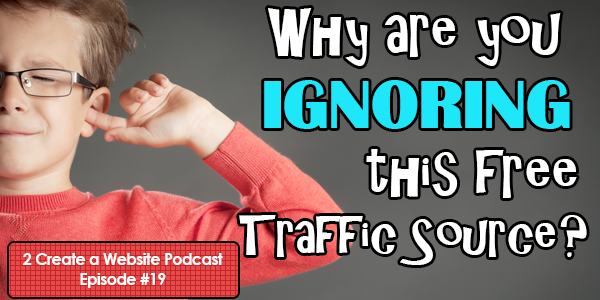 For years now, YouTube has been the #2 search engine on the web, yet it's one of the most underutilized platforms for bloggers and website owners.
What's up with that?
I cannot tell you how many times someone has emailed me because they are exhausted with trying so many methods of building traffic and when I ask them, "Have you tried creating videos", I  often get no reply.
Hello?…
I'm waiting for that answer! 🙂
Why do you keep ignoring the #2 FREE search engine online?
In this podcast, I share one hidden benefit of being on YouTube that I haven't discussed.
Having a presence on the platform has paid off in ways you might not think of, and you should look beyond the partner income benefits when it comes to being on YouTube.
I'll also share why I've been uploading so many different video formats lately. There is definitely a method to my madness, and I'll explain in the podcast. 🙂
Bottom line…
If you aren't taking advantage of video in 2016, I'm not sure what to say.
Listen below or right-click/save-as to download the mp3 file and listen later.
By the way, I will no longer be sending emails for podcasts, so if you want to be notified, you'll either have to subscribe on iTunes or continually check the Podcasts tab at the top of the site. I will be experimenting with podcasting more often, so I don't want to wear out my welcome with email. 🙂