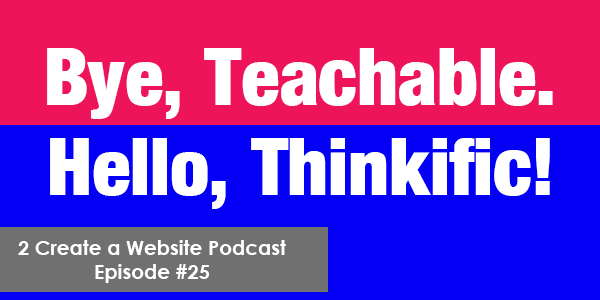 I have ZERO regrets about choosing a 3rd party to host my courses vs. going the self-hosted route. (My original plan.)
However, choosing the platform can be so tricky. With numerous options and opinions out here, it can be difficult to make a decision.
I started with Teachable, but moved to Thinkific right before I launched my PSP courses.
Both platforms were really very similar, but it was the customer support that gave Thinkific the edge in my book.
NOTE: There are intentionally no affiliate links in this post because I don't want that to distract from my recommendation and the real goal of this podcast.