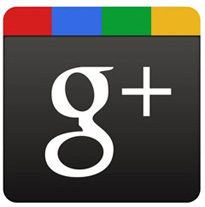 Unless you've been living under a rock, you probably know by now that Google officially opened their Google Plus social network to everyone last Thursday.
For months, it was an invitation-only kind of party, now everyone's invited.
So the question is…
Should you show up?
What is Google Plus?
For those who don't know, the Google Plus button is Google's answer to the Facebook "Like" button.  Anytime you "plus one" content or search results, it acts as a vote and shows up in your Google account.
Shortly after the release of the Plus One button, Google introduced their own social network called Google Plus.  Members of the network can comment on the content they "plus one" and share it with anyone they're connected with in the network.
Similar to Facebook pages, you can also tag people, post links, pictures and video.
So What Does This Mean for Your Site?
In the short term, probably very little.  However, Google admitted that they are looking into ways to use the Plus One button to influence search engine optimization.  So you could interpret that to mean sites that get more plus one votes could see an SEO benefit down the line.
I should also point out that you don't have to join the social network to get "votes" for your content.  If someone "plus ones" your page in the search results, it still becomes a vote for your site — even if you are not a member of the network.  Again, the impact of this from an SEO standpoint is still unknown.
Another benefit of using the network is it provides another way to synch your online profile with the websites you own.  Anytime you get the opportunity to let Google know the sites you own and improve your "Google Authority" rating, you should take advantage of it.
Marko Saric wrote an excellent article on how to integrate Google Authorship into your Thesis blog.
As he pointed out, the Web is about people and the relationships you build.  The days of successful, anonymous blogging and webmastering are over.
The Jury is Still Out
The feedback around the Web seems to be mixed.  Some believe G+ will devour Facebook over time.  It also doesn't help that FB seems to be helping out by continuing to annoy their members with random updates and privacy exploits.
Others feel it's just too much, adding that they are overwhelmed by the thought of having to manage yet another site.
I know how you feel.  When the Google Plus One button first came out, I felt the Internet had reached the point of sharing overload.  I blogged about that here.
The Facts
No matter how you feel about Google Plus, it's hard to ignore a big release like this from The Almighty Google.  It's far too early to tell what impact the G+ network and button will have on our websites, but you just can't ignore certain facts…
1) It's Google – the search engine giant.  'Nuff said.
2) Google admitted they are planning to use this technology to impact SEO.
3) Search AdWords have included the Plus One button since May, and now they are rolling this out to AdSense
4) The G+ social network hit the 43 million user mark last week.  It took Facebook 3 years to reach that mark!
My point is, Google has put a lot of attention and resources into this project so it's hard for me to just blow it off and ignore.  If this was Microsoft, I'd be less inclined to jump on the bandwagon.  But since this is Google…
I jumped. 🙂
What Should You Do Today?
It certainly isn't going to hurt anything to add a Google Plus One button to your site.  Static website owners can grab the code here.  WordPress users have access to several plugins that will get the job done.
As far as the social network site goes, just test it out.  Get your feet wet.  Take the tour.  Read what people are saying about it.  Give yourself a chance to formulate an opinion.
Who knows?  It could be one of those things that blows over like Google Buzz.  However, I think this one might have legs.
A Couple of G+ Social Tips
1) Make sure to complete your G+ profile and add a few posts.  There's nothing worse than a profile with no pictures and information about the person.
2) Tag a few people (type the plus sign and their name — +Lisa Irby, for example) and start a meaningful discussion in your stream.
In today's world, success is all about the connections and relationships you make online. Most people aren't going to be interested in networking with faceless folks who have empty profiles.
Weigh In
So what do you think of all this Google Plus noise?  Are you jumping on the bandwagon or are you going to wait and see how this all plays out?
By the way, you can connect with me on Google Plus here.