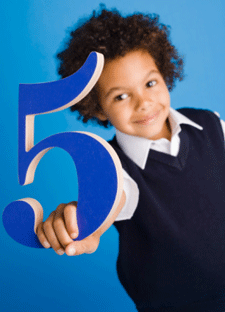 Many reasons for failing online are completely valid.
For example, not having the time to work on your site, lack of enjoyment or choosing a topic you have no interest in would be three good examples.
On the other hand, I've heard some not-so-valid reasons for failure that I'll address below.
1. No Experience
The truth is, most people who make money with their websites have no previous experience with website building, SEO, marketing, etc.
I sure didn't.
I knew I loved to teach and being on the Internet, so that was all the fuel I needed for my fire.
When I got started, I learned almost everything by…
Subscribing to newsletters and websites owned by people who were more successful than me
Using the search engines to find how-to articles  (Being resourceful will take you far!)
Trial and lots of error!
Scouring forums for answers to questions and problems I had
Forums were incredibly instrumental in helping me learn a lot in the early days.
It's the very reason I created Website Babble in 2007.  I wanted to provide the same resource to my audience so they could ask questions and learn in a community environment.
Most successful people today aren't designers or have extensive marketing experience.  They are just people who…
Are prepared to spend more time learning than earning in the early days
Subscribe and follow other successful people
Continuously track what works and what doesn't
Choose avenues that cater to their likes and strengths so the process is enjoyable
Don't let failure or setbacks rattle or discourage them
The above points are much more important than having any kind of background or previous experience.
2. All The Good Topics are Saturated
Any topic worth going after today has some degree of saturation.  It's nearly impossible to find a completely untapped niche.  And if you think you've found one, I would question and seriously examine the demand.
Even though most "good" topics seem saturated, I remember reading that over 90% of websites are abandoned after three months. So even though there are billions of websites out here, most of them become orphans after 90 days.
Now, I'm not suggesting that you forgo keyword research and jump haphazardly into any niche.  That would not be a smart move today.
I just think people let the keyword research numbers intimidate and paralyze them so they never make a decision for fear of choosing the wrong niche.
If you've formulated a unique approach to your topic and developed a solid plan, get out there and believe in your ability to compete!
3. I Started Too Late
Some people chalk up their failure to poor timing and are convinced they waited too late to get started.
Open your eyes.  There are oodles of people who have found great success online in the last couple of years.
Look at people like Srinivas Rao (podcasting) Ana Hoffman (traffic building), Derek Halpern (sales and conversions), Tara Gentile (creativity, lifestyle) Brankica Underwood (coach/blogging), Kiesha Easley (blogging)  Kristi Hines (freelancing), Corbett Barr (marketing/lifestyle entrepreneur), and Ileane Smith (podcasting/blogging).
I could go on and on and on.  And no doubt I've probably just ticked off a few of my readers because I neglected to mention them. 😉 There are just too many to name.
These people haven't been around for ten years.  Most haven't even been around for five.  Nevertheless, they've used tools like social media, podcasting, joint ventures, and of course providing unparalleled advice to the people they reach on a consistent basis.
Zero in on the word consistent.
I don't care what niche you're in, developing quality content on a consistent basis still rules. And everything these people put out oozes with quality.  That's why they have the success to prove it.
Is that all you have to do today?
Heck no!  By now you've probably realized that just publishing quality content is not enough anymore.
If you aren't networking, building a mailing list, guest posting, publishing videos, etc. in addition to writing content then you are no doubt limiting your results.
So yes, there's still room if you're just getting started today.  Of course, you're going to have to work 10 times harder than you would have years ago.
The game has changed, but that's not a good excuse for quitting unless you don't want to do the work.
4. There are Not Enough Monetization Options in My Niche
Here's the bottom line.
If you can generate traffic from people who are interested in your content, there will always be ways to monetize.
You can consult, coach, sell advertising, freelance, write a book, sell a video or podcast series, you name it!
There's more to making money online than just mastering AdSense and affiliate marketing.
Don't limit yourself.
Just because the people you follow or admire are making money one way, doesn't mean it's the only way or the best way for your site.
Too many people are completely obsessed with AdSense.  While it's great money, it's also a very unpredictable model that no website should rely on.
5. I'm a Terrible Writer
Sounds to me like you've just stumbled upon an opportunity to learn! 🙂
With amazing resources on the Net like Copyblogger, Make Your Content PRESell, and countless other free resources on copywriting, there's really no reason to use this as an excuse.
Now, if you hate writing and you're trying to be a content marketer, then you'll obviously need to re-evaluate your goals.  However, just because you're not good at something is not necessarily a reason to give up.
The Take Home
I didn't write this post to make you feel bad about failing.
If anything, I want to show you that no matter your background, experience, how many times you've stumbled or how frustrated you may be right now, there is still hope for your success.
Yes, even in 2012.
As long as you find a way to make this an enjoyable process, stay committed to learn and you realize this is more than money, you will be fine.
So hang in there! 🙂