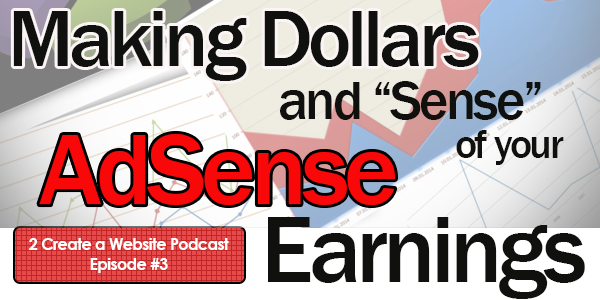 The AdSense program has been under a lot of scrutiny over the past few years.
Even I've been openly critical about some of the aspects of the program such as lack of transparency, minimal support for smaller publishers and inconsistent advice.
Nevertheless, it's been a nice stream of income for me since 2003 and the RPM (average revenue per page) has outperformed any alternative I've tried — including selling ads directly.
So I decided to dive into this subject for my 3rd podcast (here's the transcript) since I get so many questions about it.
Topics Covered
Three types of AdSense ads and which one has the best earning potential
Why I use AdSense instead of selling ads directly
Myths about AdSense (Does it take away from other earnings?)
Why your earnings are low
Tips for maximizing your earnings
How to attract attract higher paying ads by using custom channels
Account protection
Conflicting advice from Google that can leave you scratching your head
Alternatives to AdSense
Show Notes