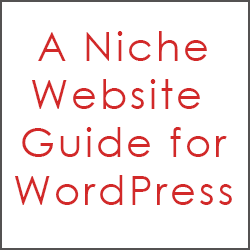 Can you still create a successful niche website in 2014?  Here's my take!
Do you want to create a WordPress site that makes money?
Maybe you've already started your site but are not finding success.
This guide will take you through the steps and points out important details with regards to keyword research and the ever-changing search engine optimization/ranking world.
So grab a cold drink, sit back and enjoy. 🙂
Starting a WordPress Niche Website
If you haven't already created your WordPress website, it won't take you long at all.
All you need is a domain name and a web host that supports the WordPress install.
I'm not a fan of using WordPress.com because you are not allowed to monetize it. Plus the plugin feature is not enabled so you can't add all the cool functionality that plugins provide.  Always install WordPress on your own domain so you own your content.
Need a Domain Name and Hosting?
If you don't already have a domain and hosting, you can get both from my site and you'll get my WordPress guide (ebook) absolutely F-R-E-E.
The free book is offered on the confirmation page immediately after you order.  Don't miss it!
Just select WordPress Hosting and the WordPress script will automatically be installed on your domain.
Logging In & Setting Up Your Site
Once you have your domain and hosting, go to yourdomain.com/wp-admin and login with the user/pass combo you chose when setting up your hosting account.
Switching Themes
If you'd rather use a different theme, go to Appearance >> Themes.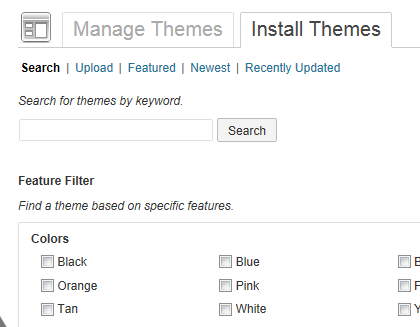 Choose Install Themes and search for a theme you like.  Use the filters to help you find a theme that has the features you want.
Once you find a theme, Install and Activate it.
Premium Themes
For the past several years, I've only used premium themes.  In general, they load faster, offer better support and are optimized code for search engine optimization.
Plus, it's important to make sure your theme is always updated to reflect any WordPress software updates.
Sometimes developers abandon free themes and if WordPress updates their software, your theme may break.
No one wants that!
Right now, I use The Genesis Prose Theme on this site.  I love how clean the Genesis Framework is and this theme is responsive so the design adjusts nicely for smaller mobile devices.
You can also choose from a variety of different layouts (one column, two columns, sidebar on left or right, etc.)
If you want to watch me customize one of the other Genesis themes, check out the video below…
Creating Your Site's Layout
One important thing to remember about WordPress is you have a lot of flexibility when it comes to how your content is displayed.
By default, WordPress themes are setup so your content is organized by date and category — in a true blog-like fashion.
The word blog came from the words web log.  In other words, your content is logged in a certain order.  And this is fine if you want to just post the "latest news" in certain categories.
However, that doesn't mean you have to keep this layout.  Most sites will benefit from both static and dynamic (blog-like) content.
For example, the menu on this site points to dynamic and static content.  The "What's New" tab is a dynamic link because when you click it always shows my latest posts in reverse chronological order.
I set that up by creating a category in WordPress called "New."  So I tag all my Posts with the "New" category and then I added that category to my menu.
But if you click "Starting Guide", that takes you to this static page.
Thankfully, WordPress allows you to create your own custom menu so you can choose how you link to your content.
"Posts" are filed in categories you select and "Pages" are stand-a-lone content that can be linked from your menu, etc.
It's super easy to change your navigation…
Just go to Appearance >> Menus.  Click the + sign and create your own menu.  Now you are free to add any pages or categories you wish to your menu.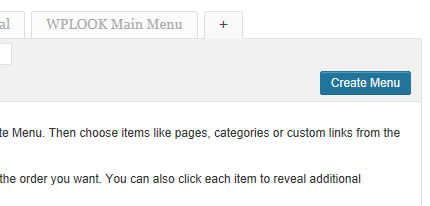 When structuring your content, think about what kind of information needs to remain visible at all times.  For example, if your site is a tutorial website, there is certain content that you'll always want to remain accessible.
Don't make people dig for your "getting started" info.  Make sure it's easy to find from your navigation.
These are the kinds of pages you want to add to your menu because they play a big role with converting sales and setting the tone for your site.
Remember, not every site should be in a full-blog format with nothing but links to categories.

Topic Choice and Keeping it Niche
One of the most important things to remember with your WordPress site is to keep your content centered around one theme/niche.
It's tempting to flood your site with numerous topics because you may assume that the more topics you have the better.
Not true.
It's actually harder to rank and target content to certain visitors if your articles are all over the place.
Narrow down your topic to something more specific.  Instead of creating a blog on skin care, choose acne scar removal instead.
Instead of going with dieting, create a site that focuses on gluten-free meals for kids instead.
Get my drift?
Target a specific audience and build content that solves their problems and addresses their questions and needs.
Sites that teach or solve problems often go over very well with niche websites because you build credibility by helping people.
Fast forward to 27:02 in the video below and hear what I have to say about topic choice mistakes…
Also know the difference between a topic and a niche.  Weight loss is a broad topic that I wouldn't recommend going after unless you have a really, really unique idea and approach.
Weight loss tips for gastric bypass patients is a true niche because it targets a very specific audience.
It will be much easier to rank for more specific, long-tail keywords than broad keywords.
In fact, I will even be so bold to state that the #1 reason people never get much Google traffic is they try to tackle broad topics instead of keeping their sites focused on a narrow niche.
Doing Research
I always suggest that you start researching topics that you have a genuine, long-term interest in.  Remember, this is going to be a long commitment and you don't want to build a site you will get bored within a few months.
Check out Google Trends to see what's trending.  Be careful of choosing topics that are seasonal.  For example, fantasy football is only hot for about 4-5 months out of the year.
Would you want to create a site on a topic that only has worthwhile interest for only part of the year?
You can also consult with The Google AdWords Keyword Tool to see how much people are searching for certain keyword phrases every month.  You can even invest in a keyword tool like Long Tail Pro for a deeper analysis.
Long Tail Pro will show you how competitive a niche is by revealing how strong the domains and links are for the sites that rank in the top 10.  This is very handy information when determining how much competition exists on Google for any given phrase.
For example, I often study the Domain Authority and PageRank of websites when determining competition.  That's what I've circled in the image below.

Do those numbers above look scary and meaningless?  Don't worry.  You will also have access to videos to help you interpret the data.  Get a free trial of Long Tail Pro here.
Also search for related forums in niches that you are considering.  Scope them out and see what kinds of problems and questions people are asking.  Seek to fill a void in whatever space you choose and you are going to be well on your way.
Be Relevant.  Think About Trends.  Solve Problems.
Think of topics that are trending and the problems associated with them.  What solutions can you provide?
For example, in this tech world we live in there are tons of aches and pains associated with spending too much time hunched over and in front of electronic devices.
A very relevant niche for today would be a site that helps people get relief from backaches, neck aches, eyestrain and tips for keeping the body pain-free in a technology-driven world.
You could even create YouTube videos demonstrating how to sit properly, position laptops in the most ergonomically correct way, etc.
The more interested you are in the topic you choose, the better off you will be.  It will also be easier to develop your angle and define your mission, goals, strategy, etc.
Creating a Sitemap
Once you start creating content, you will want to build a sitemap.
A sitemap is an XML file that lists all your content.  This file is strictly for the search engines (not humans) so they can keep a log of all your pages and when they were updated.
Fortunately WordPress has plugins that will create and submit your sitemap to all the important engines.  Yoast is one that is widely used today.  Not only does it have a sitemap feature, but it has a host of other SEO settings.
I personally do not use an SEO plugin on this site anymore — which has raised a few eyebrows (you can read that story here).  My theme has its own SEO settings, and after doing some testing, I found no evidence that having one installed provided any major SEO advantage.
Create a Google Webmaster Tools Account
As soon as you've created your sitemap, setup a GWT account so you can verify your website with Google.
Doing so will ensure you are always up to date with any issues with regards to errors, broken links, access problems, etc.
Once you have your account setup, you can submit your XML sitemap to your account.  This step is not absolutely necessary since Google will still be able to find and retrieve it, but it doesn't hurt.
You can do the same thing with Bing/Yahoo.
Of all the search engines, Google will send you the most traffic.  Bing/Yahoo may bring some visitors but the traffic is generally very light compared to what Google can bring.
Understanding Search Engine Optimization (SEO)
SEO, the process of getting your pages ranked in Google, Bing, etc., has changed drastically since I began blogging.
I'll talk more about that in a bit, but first watch a helpful video by Google that covers all the basic search engine optimization tips.
If you are creating your first website, this is one video you'll want to check out…
Now let's talk more about search engine rankings and what's changed.
Years ago, so much of your rankings depended upon your content, meta tags and volume of sites that link to you.  Content is still super important and so are backlinks, but Google has significantly downgraded the value of certain kinds of links.
So submitting to massive amounts of directories and setting up a bunch of link exchanges is a worthless tactic today.
Social media now plays a very significant role in where your posts and pages rank.  So if your content gets shared by influential people, that will have much more of an impact than just stuffing your posts with keywords you want to rank for.
Watch the video below where I discuss the evolution of SEO and what to expect in the future.
Going forward, search engine optimization is going to be largely controlled by social media shares, the strength of your Google AuthorRank (your online author profile) and the quality of the sites that link to you.
And of course, your content is still super important.  Just remember to narrow down your site's focus so you aren't trying to compete with broad, competitive terms.
Work hard to ensure every piece of content you write is relevant and useful.
Even though search engine optimization has changed, you can still get good traffic today.
Check out my article titled, 150,000 Monthly Page Views & Still No Backlink Building.
Avoid Getting Penalized
Google absolutely hates websites with spun/paraphrased content, numerous short pages and too many ads.
The other thing that will get you in trouble is amassing a bunch of links in an unnatural way.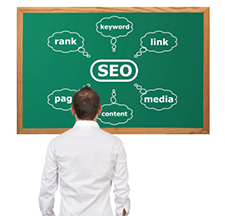 Once people discovered the importance of having backlinks to achieve higher rankings, things got out of control.
Websites began selling links and people started buying them.  Suddenly, the search engine results pages were flooded with people who were only ranking well because they had purchased links or participated in a bunch of link networks or exchanges.
So in 2012, Google unleashed "The Penguin Update" and they penalized websites that had too many unnatural backlinks.
Since that time, Google has gotten a lot more transparent when they don't like something you're doing.  So if they have a problem with many of the links pointing to your site, you should receive an unnatural link notice in your Google Webmaster Tool account.
It's OK to buy ads on other sites, but make sure the site selling the ad adds a "nofollow" tag to the link so Google doesn't think you are buying links to inflate your search engine rankings.
I would not recommend chasing backlinks.  When you focus on quality and building relationships with people, you will earn a lot of links naturally.  And that's what Google wants to see.

Other Ways to Build Traffic & Business
In recent years, Google has caused so much paranoia about link building that it has gotten out of hand.
The bottom line is, learn to diversify your traffic so you aren't depending on one source of traffic.
1) YouTube – With over 70,000 subscribers across my three active channels, YouTube drives a lot of my sales and even additional traffic.  This is a fabulous way to increase your exposure. (Make sure you subscribe to my main channel and WordPress/Design/Tech channel.)
2) Guest Posting – Even though I believe this has been devalued to some degree, posting on quality sites can still help.  Join MyBlogGuest to partner up with blogs seeking guest posters.
The point of guest posting is not for backlinks anymore, but to build real relationships with real people.  I talk about this in the video below.
3) Blog Networks – Relationships are the new backlinks.  Sites like Triberr, BizSugar and BlogEngage will help you network with other bloggers so you can build traffic through relationships.
With social media playing such a huge role with SEO, never underestimate the power of building authentic relationships with people in your niche.
4) Social Media – Share your content across popular platforms like Facebook, Twitter, Google Plus and LinkedIn.   Also follow people who have sites related to your niche and share their content as well.
5) Pinterest – While not appropriate for every kind of site, it can drive a lot of traffic if your site is more visually-oriented.  Read this article that talks about my Pinterest traffic building strategy.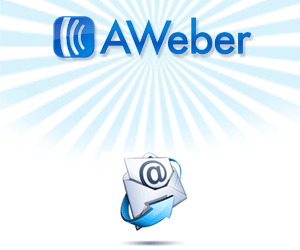 6) Email Marketing – Always plan to collect email addresses so you can keep in touch with your biggest fans.  You can use your list to send out new updates or send exclusive offers to build loyalty.
Actually, doing both is a great strategy to implement.
I use AWeber for my list and have been with them since day 1.  They allow you to segment your list so you can send out very targeted mailings.
There is also a blog broadcast feature where you can send out your latest blog posts and you choose the interval (after X amount of new posts, weekly, etc.)

Making Money With Your Site
The key to profiting with your blog comes down to two basic things:
Traffic and credibility.
Obviously you need visitors to have any sort of chance, but your audience also needs to trust you before they decide to buy anything you sell or recommend (affiliate marketing).
This blog makes most of its money from sales of my ebook Niche Website Success, affiliate marketing and AdSense.
Affiliate Programs
Your topic choice will determine what affiliate programs you join.  There's really no such thing as the "best" affiliate program because it comes down to relevancy.
Start with websites that sell products that are related to your site and see if they have a program.
Also research and join some affiliate networks…
ShareASale
Commission Junction
Linkshare
Clickbank
eJunkie
Pepperjam
An affiliate network manages several affiliate programs in one place.  Once you join the network then you are free to apply for any program that is managed by them.  All your earnings for every program you join under them are reported in your account.
Right now, I make more with ShareASale and Clickbank than the others — not because they are any better — but because I happen to promote products from these networks that are relevant to my site.
For example, the StudioPress affiliate program is a big earner for this blog because I use their themes, they are relevant to my site's topic and I promote them in multiple places here.

Now, if this were a blog about hunting, obviously this would be a poor product choice because it's irrelevant to my visitors.
Know your audience.  Find relevant products and only recommend ones that you truly believe in.
See Under-The-Radar Affiliate Programs and Strategies For Boosting Commissions.
Also, don't sacrifice trust for some low-quality product that earns you big bucks.
Here's an example.  I used to be a big supporter of the Thesis WordPress theme.  For several years I earned a lot of money recommending that theme here.
But I absolutely hated version 2.0 and thought it was very inappropriate for beginners.  I just couldn't keep recommending it and wrote about Thesis 2.0 here.
Sure, I could have kept promoting them for that nice commission, but at what cost?  It's not worth losing my reader's trust.
Stay true to your audience and they will take your recommendations more seriously.
Google AdSense
If you have enough traffic, Google AdSense can be one of the easiest ways to make money from your site.  Having said that, it is also one of the most riskiest monetization models simply because Google has gotten very trigger-happy with regards to disabling accounts.
As an AdSense publisher, you are representing Google and considered a partner, so they are pretty selective about who they let into the program now.
So it may do you some good to hold off on submitting your application.  Wait until your site has a bit of traffic and be sure it is polished, useful and centered around one theme.
If you haven't had any success getting your application approved, it's usually for the following reasons…
Your content is unorganized
Your site is not niche enough (too many topics)
You don't have enough content
Too many grammar errors/unprofessional feel
Use of copyrighted images
If you are have been disabled from AdSense, I'm afraid the chances of getting your account reinstated are not very good at all.  The good news is there are other alternatives such as Media.net, Chitika, and Kontera.
Selling an eBook
Selling your own products, specifically ebooks, is a great way to monetize your site.
You could package up your most useful content and publish it in a PDF/ebook or create a book that expands upon your existing content.
My ebook, Niche Website Success, does a little of both.
The reason I prefer an ebook over a hard back is I can keep it updated in this ever-changing online world and ebooks are easier and cheaper to distribute.
For tips on how to create an eBook using Microsoft Word, watch the video below…

The great thing about selling digital products is both ClickBank and eJunkie both create an instant affiliate program to make it easy for other people to promote your products on their sites.
There is no setup involved at all.  Once you setup your vendor account with either site, the affiliate program is already in place.
Then you'll be on your way to creating an additional layer of income by having affiliates promote your products.
Creating a Membership Site
Let me just say that I have absolutely no experience with creating a membership site with WordPress.
However, there are plenty of plugins out there that will make setup a breeze.
I actually use Premise (no longer available) to create landing page on WordPress, but this plugin also has a Membership module that will allow you to build a complete membership site integrated with payments.
It's a very, very robust plugin.
There are also many free WordPress membership plugins as well.  And that's the great thing about this content management system — no doubt there's a WordPress plugin for almost anything you want to add to your site.
Selling Ad Space
WordPress makes it super easy to sell ad space from your site.  Once again, plugins make this process very convenient.
For example, you could join BuySellAds and they will help you find advertisers for your site.  Then you install their plugin to help place and manage the ads.
The downside of using a 3rd party to manage your ads is they take a healthy cut of each sale.  You can eliminate this by managing the ad process yourself.
I have also used OIO Publisher to sell ads. It's not free, but it cuts out the middleman so you can keep all your profits.
Selling Products (Creating an Ecommerce Store)
You probably already guessed it.  Yes… there are also numerous ecommerce plugins you can install that will turn your WordPress site into an online store in minutes.
In fact, many of the popular shopping cart solutions like Shopify offer WordPress plugins that play nicely with their services.
Thanks to WordPress, the complexities of creating an online store have been diminished.  Just search the web for plugin that fit your needs and install!

WooCommerce is a very popular product.
Great Tools and Resources
Google Analytics – The best free traffic analysis tool around.
Google AdWords Keyword Tool – Find out how often people are searching for certain keywords.
Long Tail Pro – The only premium keyword research software I use and recommend now.
Google Webmaster Tools – Stay abreast of your site's health and submit your sitemap.
AWeber – Great email list management service with an autoresponder and blog broadcast feature.
Morguefile – A great site with free images for commercial use.
Cloudflare – A content delivery network that will help protect your site from hackers and spambots.
HootSuite – A great social media management tool for scheduling your posts.
Website Babble – My forum.  Come chat and ask questions!
I am an affiliate for some of the products mentioned here.  That means if you purchase, I earn a commission.  I want you to know that I only recommend products that I believe in.  Also, 95% of the time, I've used them myself.  While I don't try to hide the fact I earn money from this blog, my credibility is more important that making a quick buck. Thanks for your support and feel free to post questions below.