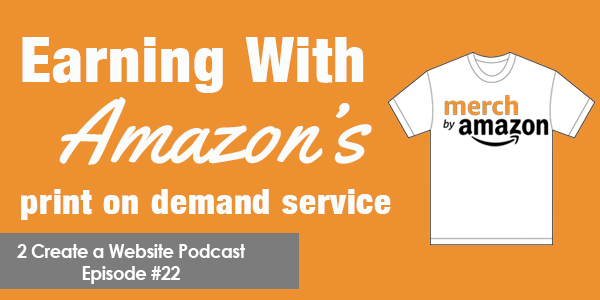 I finally got accepted into the Merch by Amazon program in mid October (after a 4-5 month wait) and let me just say what a ride it has been!
As I mentioned in my last blog post, I'm completely committed and addicted to P.O.D.
P.O.D. stands for print on demand. You upload an image and add it to to a shirt. When it sells, the parent company prints and ships the shirt while you collect your royalty.
There's nothing more rewarding than to create something from your Macbook, upload it and then have it sell hours later.
Yes, hours.
That's the beauty of P.O.D.
These are my earnings from the last 7 days on Merch by Amazon.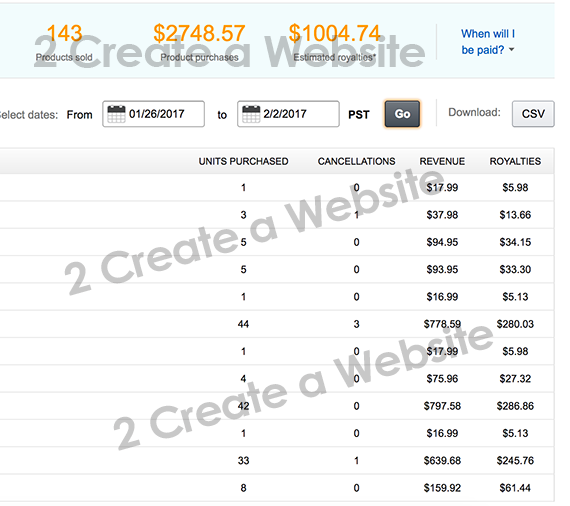 As you can see, most of these earnings are from only 3 shirts!
You will notice that the numbers differ from what I said in the podcast because the screenshot was taken after I recorded the podcast.
Update April 2017: So far my March payment has been my highest yet. See screenshot.

So Much Potential and Tons of Niches
Merch by Amazon is currently wide open in terms of finding a niche, and I have found several.
Due to all the organic search traffic Amazon gets, thousands of different kinds of shirts are selling well.
I make the majority of my money selling shirts related to current events, hot news topics, politics, etc.
In this podcast I share a bit about my journey with Merch, the positives, negatives and my new private group that I launched for students in my courses.
The purpose of the group is for me to share tips and tricks about what I'm learning on this journey with P.O.D. through content, video, etc.
Why a Private Group?
Limiting the group was a tough decision to make, but I explain why I made the choice in the podcast.
In a nutshell, it's time for my business strategy to grow up, set boundaries for the "free work" I do, etc. And this is the start of all that.
Some of you may not like it or understand it, but I think most will respect it.
Internet marketing has evolved and so should our business models.
Once again, this is a very REAL TALK podcast (especially toward the end) so buckle up!
I hope you enjoy. 🙂
You can also download it by right-clicking this link and choosing "Save" or "Save As".