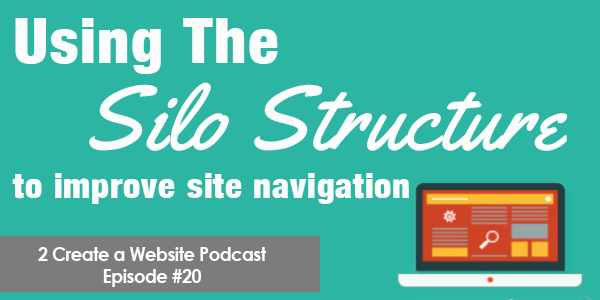 In my last blog post, I discussed why I simplified my homepage.
For this podcast, I dive into the "site simplification" topic a bit further, and using silos for your content layout.
I explain why content marketers with how-to sites should not only consider streamlining the homepage, but the menu / navigation too.
My site just covered too much ground, and it's time to re-focus and organize everything more logically.
For the new layout, I'm using both Thrive and Visual Composer plugins for my landing pages (affiliate links).
Both my Start Here and Customize WordPress landing pages were both created with Thrive.
These are going to be the most important pages on my site because I will build much of the content out from these 2nd Tier landing pages.
My homepage and Resources pages were created with Visual Composer. I find this plugin better for simpler column layouts. Although you can do the same with Thrive.
I don't think you need both plugins. In fact, you might not need either if your theme has a landing page template that works for you.
I just happened to get both because I'm a software junkie 🙂 and learned about Thrive after purchasing Visual Composer.
Using Silos For a Better Navigation
If you have a tutorial or how-to website, think about the layout of your site and consider the silo structure for organizing your content into logical tiers.
Here's a graphical example…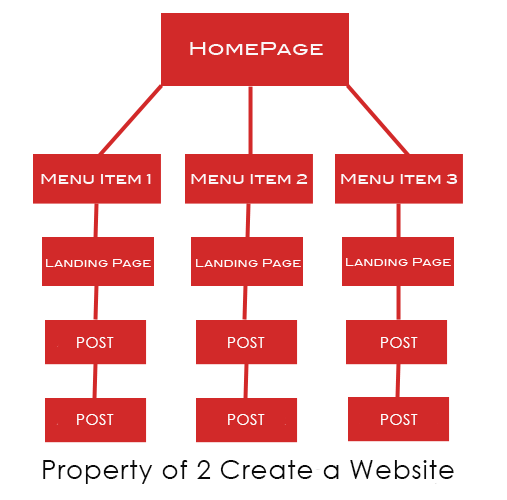 In the above example, my Start Here page and Customize WordPress pages on my menu are following this model.
This is a much more logical approach if you have a tutorial-based site instead of just linking all your post categories from the main menu.
Anywho, check out my podcast below for more details on the NEW-ish 2 Create a Website and why it's going to be more focused.
You can also download the mp3 file by right-clicking this link and choosing "Save As".