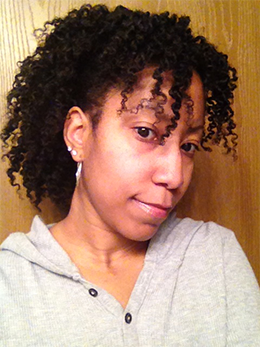 My name is Lisa Irby and I am the owner of 2 Create a Website and author of the book, Niche Website Success.
There's nothing better than getting paid to do what you enjoy, and fortunately I've found a way to turn online teaching into a full-time income thanks to affiliate marketing, Google AdSense and sales of my own products.
I absolutely love sharing what I learn along the way and I want you to benefit from those lessons too.
But before I go any further, make sure you subscribe to my email list so you don't miss any of my new posts and exclusive tips…
Who's Lisa?
In January 1998, I was studying Business/HR at Truman State University in a small, college-town in Kirksville, Missouri.
I was one of those students who was just focused on graduating and getting that diploma.
I had no idea what I wanted to do in the real world, but I did know that I loved computers and being on the Internet.
Little did I know, I was about to embark on a journey that would lead me to my calling…
Teaching.
I remember spending my evenings in the university library teaching myself HTML when I probably should have been studying for exams.
Before I knew it, I was making money by building one-page websites (yes, one-page) and monetizing them with Amazon books and any other products I could find that had affiliate programs attached.
I racked in about $6,000 in nine months.  Not bad for a broke college student, eh?
Going Forward
For the next few years, I continued building mini-sites/doorway pages that promoted various products for affiliate commissions.
Search engine optimization was a breeze compared to what it is today, so I was able to rank for some pretty competitive phrases in a matter of days.  Believe it or not, I ranked #1 for "home employment" for a short while.
(Ahhhh, those were the days!)
Of course, that party ended pretty quickly, and I concluded that system was not going to provide me with any kind of stable, long-term income.
My Strategy Changes
By 2002, I had grown tired of my temporary income solutions.  If I was ever going to quit my 9 to 5  job, I needed to build something with staying power.
That's when 2 Create a Website was born and within two years this site matched my 9 to 5 income.  By the 4th year, my Internet income was four times my 9 to 5 largely thanks to affiliate marketing and AdSense.
So I packed up my cubicle and began my journey to the land of self employment.
It's still amazing to me how a very simple site grew into something that has allowed me to work for myself since 2006.  So here I am sharing my advice with the world.
How I Can Help You
On this blog you'll find a selection of articles related to creating, promoting and monetizing blogs and websites.
You can keep up with my advice here by subscribing to my RSS feed or following me on Twitter.
I can also be found chatting it up on YouTube, Facebook, or Google Plus or administering my forum, WebsiteBabble.com.
In other words, I'm pretty much everywhere!

Check Out My eBook!
In January 2012, I launched an eBook called Niche Website Success (The book is always up-to-date.)  This is my first practical guide to creating and promoting a successful niche website.  It's perfect for beginners!  I update it regularly as the net changes often!
Teaching is what I love to do, and this book takes everything I've written on my websites and packaged it all up into a format that makes it easy for you to reference and learn.
There's also a lot of tips and strategies in the book that I don't include on my websites, so if you're interested in making money like me, this is something you'll want to check out.  Learn more about my book and check out the table of contents here.
————————–
Now that you know more about me, feel free to tell me about yourself.  Scroll down and leave me a comment.  Even if you're just saying "Hi", I'd love to hear from you.