There's nothing better than being your own boss, and I hope to never have a 9 to 5 again.
I can travel and work when I want, and I've enjoyed this freedom since 2006.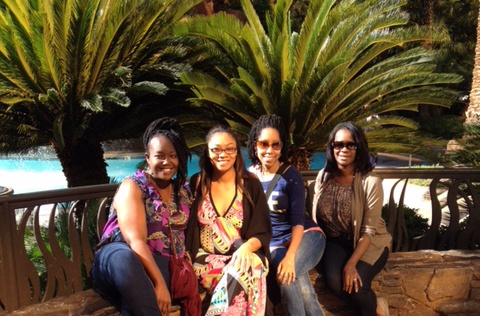 And the best part…
I get to chose how I want to spend my day. Almost no day is the same as the one before.
I kinda dig that. 🙂
"Lisa, How Do You Earn?"
After uploading this podcast about earning with Spreadshirt, I got a question from a subscriber who wanted to know if Spreadshirt was the only way I make passive income online.
Not by a long shot.
I began to realize that many of my new subscribers don't fully understand how I earn online.
This page will explain.
I Resell for GoDaddy.com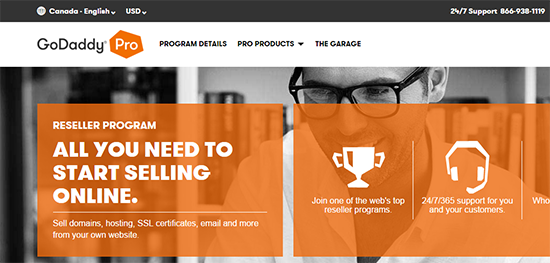 This has been my #1 earner for over 10 years and I've been reselling since 2002. A big reason for the big checks is that the income is recurring.
I pay GoDaddy a yearly fee, and that gives me a branded reseller store that looks like this.
GoDaddy created the site (it's turnkey). I just branded it with the name WebsitePalace.com.
So when my visitors buy domain names and host their websites here, I get a commission.
The reason it's so lucrative is the commissions are recurring. So let's say 50 people buy hosting for $7/month. I get a portion of their bill for every person, every month.
GoDaddy handles all the technical and customer support, which is the best part.
As you can imagine, after reselling since 2002, those commissions add up. Of course, I don't retain every customer, but the recurring income is still very strong from the people who keep their sites. I can live on that alone.
I promote my reseller store on this site, in my podcasts, on various YouTube videos, and through local consulting. This is how I drive new customers.
Should You Resell?
I would not recommend this program if you don't have a good-sized audience that's looking to build websites. The reason I've done so well is my audience is a direct fit for this program.
A lot of people join just because they know I make a lot of money, but they don't have the same kind of audience. If you can only refer a small number of people to create websites per month, you'll make more as an affiliate — which is free.
As an affiliate, you only get a one-time commission. But if you are only referring a small number of people per month, you'll make more because the commission is larger.
Most hosting companies have affiliate programs. For example, Hostgator is one of the more popular ones.
However, if you have a large audience looking to create websites then you might want to consider reselling for the recurring income.
You can join and start reselling here, using my branded reseller link.
I am an Affiliate Marketer for Numerous Companies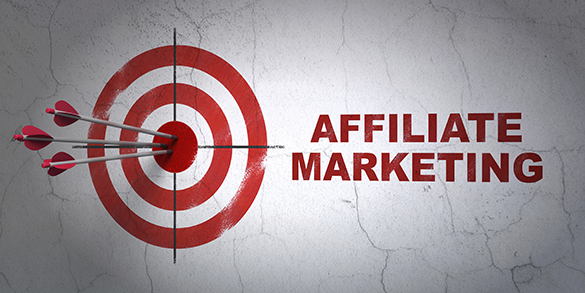 One of the easiest ways to monetize your trafficked website is to recommend products that are related to what you write about.
Every time a sale is made as a result of your link, you earn a commission. The best part is, the merchant ships the products and handles the customer service.
This is called affiliate marketing.
I have been earning online with this method since 1998.
Amazon.com's program is the very first one I joined and I still earn from them today.
They don't pay very much per sale (4-8%), and I remember when it used to take me a full year to make just $50. 🙂
Now I do a little better with the program (around $400/month). You can see a video of me discussing my earnings and why Amazon pays you for more than you actually promote.
Every month I get checks from around 20 different affiliate programs that I belong to. Some payments are in the hundreds, others are in the thousands.
In all cases, I simply refer/recommend products that fit my content.
Some of my favorite affiliate programs are the ones that are residual. AWeber is an example.
Not only do you get paid when people sign up through your affiliate link, but you also get paid when they renew their monthly membership.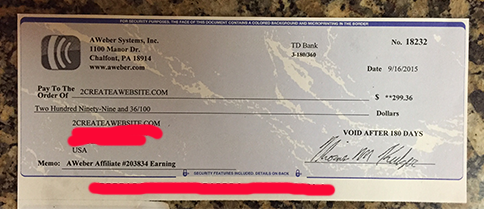 You only earn about $3.99 per customer, but it's recurring, and I'll take the passive income any day! Shopify is another affiliate program that pays a recurring commission.
I don't have any fancy strategies for promoting AWeber. I use them to manage my email list, and I mention them casually throughout my content when relevant.
My favorite affiliate program right now is Spreadshirt, and I earn two ways:
Via a store I promote from my hair site
I have a Facebook page where I post funny images/memes about a specific niche. I market shirts directly on the Facebook page. You can listen to my podcast about this here. And here's an update after doing this for two months.
I'm a big fan of recommending products I use and also showing people how to use it. That's what I did with this video on YouTube. To this day, it still helps me bring in commissions for the StudioPress affiliate program. I use their themes on all my sites.

If you want to learn more about affiliate marketing, take my course.
I Sell Courses on Udemy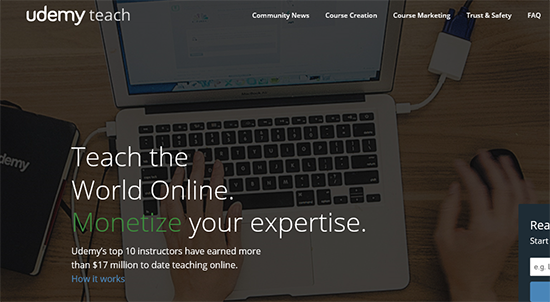 I just started doing this in 2014, and I really wish I had gotten into this sooner. I earn thousands of dollars per year selling my courses. In my first full year, I matched what I earned in a year with my first job out of college.
Pretty sweet, huh?
My goal is to double my sales next year.
You may wonder why I use Udemy instead of selling them directly from my site.
Update March, 2016: My business is growing up and I'm in the process of selling courses directly from my site using a membership plugin. I discuss it here.
I'm so excited to offer products directly without a middleman! It's a lot of work, but will pay off.
Rest assured, all my Udemy courses will stay there, and continue to receive updates. But I will be offering different courses on my new membership site.
This is going to give me another opportunity to earn more passive income down the line and I'm soooo excited!
Google AdSense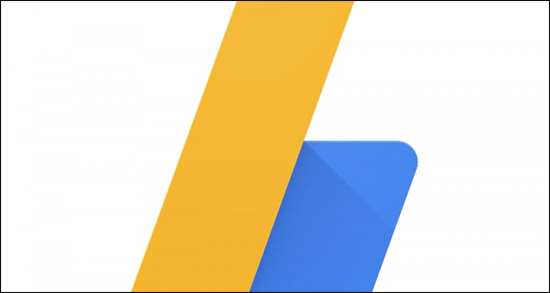 Google AdSense pays you for displaying ads on your website.
When someone clicks an ad, you earn a portion of what the advertisers pay Google for that ad. The program scans your site and automatically serves advertisements that match your content (if available).
I have a detailed article on how AdSense works here.
At one time, this was one of my top earners. But I've never earned as much as I do reselling for GoDaddy. However, at one time I was earning up to $7,000 per month.
Today, I'm doing well if I earn half that.
A lot has changed with Google. It's not as easy to get free, organic traffic from the search giant. Also, people install ad blockers, which has had a DRASTIC impact on Publisher's earnings.
Advertisers in certain niches are also spending less. That directly impacts how much Publishers earn.
Also people now have ad blindness when it comes to advertising. So overall they click on ads much less.
Online Consulting
This has nothing to do with earning online, but I am including this because I often get asked about consulting.
I only do it for local clients. That may include setting up websites with WordPress and doing Photoshop work for small businesses.
Here's why I had to limit my consulting…
It's time consuming. That's why I prefer creating courses. I can publish at my own pace.
I can only do so much as a human being and keeping balance in my life is important.
I tried extending my services outside of people I know and it drained me. Building sites for yourself is one thing, but it's a different animal when you are working with the needs and demands of others. Plus, I'm NOT a designer and I don't really enjoy the work.
I've always preferred passive income where I do the work upfront and earn later. That way I can work and travel when I want while the income comes in passively. I think I'm allergic to having too many appointments and meetings. lol  Being your own boss can spoil you!
A lot of people tell me what I SHOULD do with my business (conferences, expansion, online consulting etc.), but to be honest, I have no desire — even if that means I'd make more going that route.
I tend to lean more toward passive income and I don't want any full-time employees. I do have VAs (virtual assistants) that I use for smaller tasks like my podcast transcription, advanced coding (hired from UpWork), etc. But I'm perfectly happy with the way my business operates.
You Can Earn With an Info Site Too!
If you want to make money online, consider selling what you already know.
That's always been my business model online. It works very well if you have an abundance of content on a specific subject.
But you should know…
Making money online this way is NOT like a 9 to 5 job where someone can give you an hourly wage for your time spent. It's a business and results vary. So I cannot estimate how much you will make or how long it will take.
You start by off by figuring out what you can help people with. Then build a website to offer that information.
Next, monetize that site by selling courses, consulting, selling ads, training, ebooks, etc. It's one of the best and honest ways to earn online. It does take time, though.
Caleb does this very well with his DIYVideoGuide website. Lisa Leake does it with her healthy eating site. I do it with my natural hair site too. I'm proud to say that site earned a record income last year.
Here's How You Can Earn From an Info Site
Pick a niche you enjoy (I show you how to find profitable niches and build a website in my affiliate course)
Build a website (If you use my reseller site, Website Palace for hosting, you will get a free 27-minute video that shows you how to setup your site with WordPress)
Make money with affiliate marketing, your own products, advertising, etc.